When Bryce Dallas Howard arrived at the 2016 Golden Globes on Sunday evening, she wow-ed the crowd in her stunning royal blue scalloped-sequin Jenny Packham gown.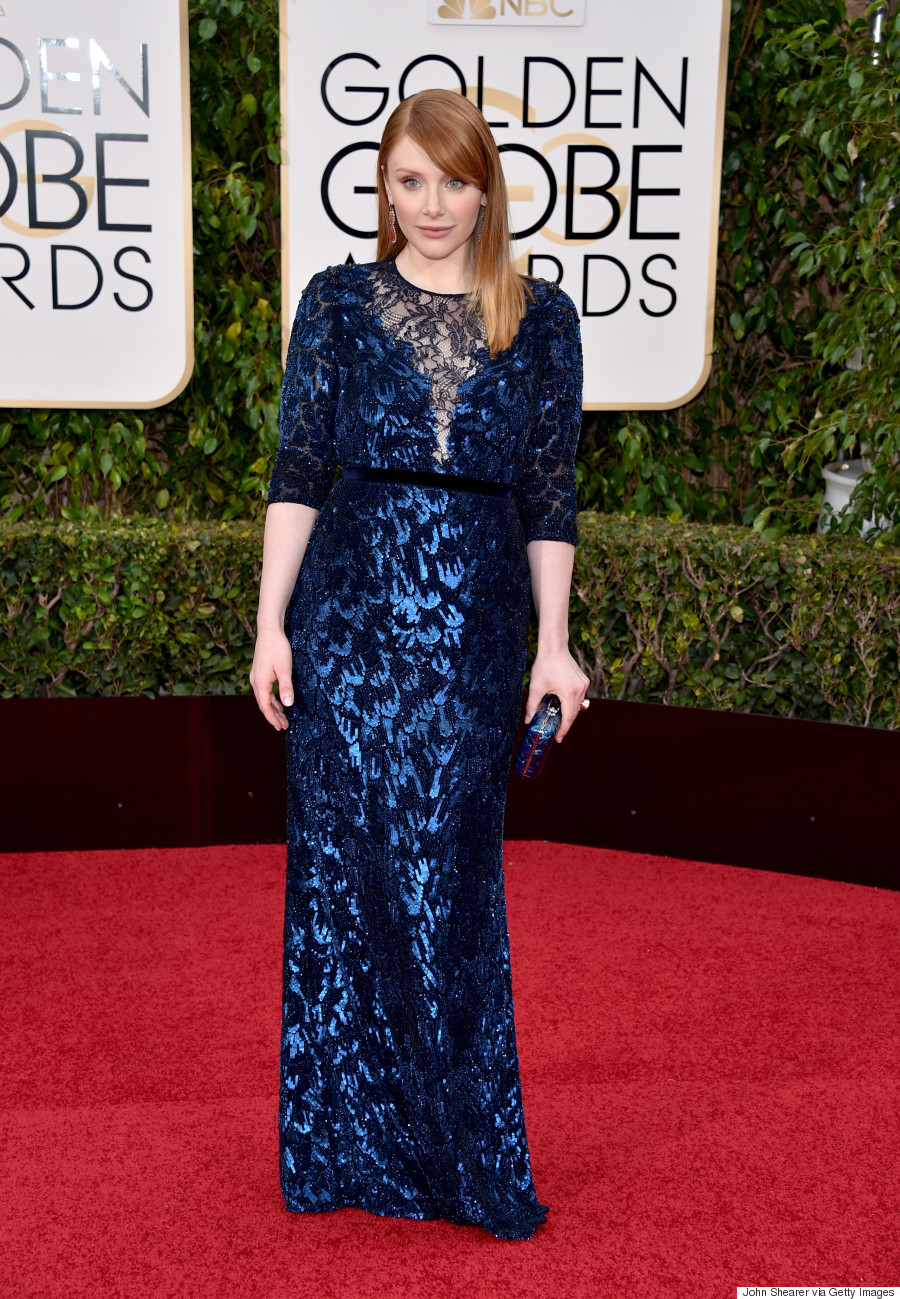 But when the 34-year-old actress was explaining her choice of dress to E!'s Giuliana Rancic, she revealed a tidbit that was unusual (and refreshingly real) for a red carpet interview.
"I just picked it up at Neiman's this week," the "Jurassic World" star said of her gown. "I like having lots of options for a size six, as opposed to maybe one option, so I always go to department stores."
There are two things that make this notable: 1) most celebrities are provided gowns for the evening by designers and stylists, and rarely do they purchase or wear their own garments, and 2) Bryce got totally real about how a size six can't wear designer "samples."
The Twitterverse was quick to applaud Bryce for her realness:
for the win: Bryce Dallas Howard. shopped for her dress -- at an actual store. Jenny Peckham. size 6. the end. #GoldenGlobes

— Robin Givhan (@RobinGivhan) January 10, 2016
Bryce Dallas Howard just revealed she bought her blue sequined @jennypackham herself -- and that she is size 6. This is good. #GoldenGlobes

— Vanessa Friedman (@VVFriedman) January 10, 2016
Bryce Dallas Howard getting real about buying her own dress to have more options for a size 6 👏🏻👏🏻👏🏻👏🏻 clap back

— Tyler McCall (@eiffeltyler) January 10, 2016

Bryce isn't the only celebrity to speak out against the lack of options for non-sample sized actresses, however. Amy Schumer's stylist, Leesa Evans, once told the New York Times that Schumer will buy her own dress if she doesn't like the loaner option sent over, while back in 2014, Melissa McCarthy revealed the difficulties she had finding a designer to dress her for the Oscars (this is probably why McCarthy wore her own design to the Golden Globes this year).
As Runway Riot puts it, "The idea that a woman who wears a size six is still not a valued customer, or a cool enough body to get some beautifully crafted free designer swag…it shows you just how screwed up it all is."
Agreed.
Check out the rest of the red carpet looks from the 2016 Golden Globes below:
Golden Globes 2016 Red Carpet
Follow Huffington Post Canada Style on Pinterest, Facebook and Twitter!