OTTAWA — The jockeying to build Canada's long-awaited, fixed-wing, search-and-rescue planes has begun with today's deadline for the submission of bids in the estimated $3.1 billion program.
With the ink barely dry on its proposal, Airbus Defence is saying that should its C-295 transport be selected, it will partner with Newfoundland-based Provincial Aerospace, to provide long-term maintenance and support to the fleet.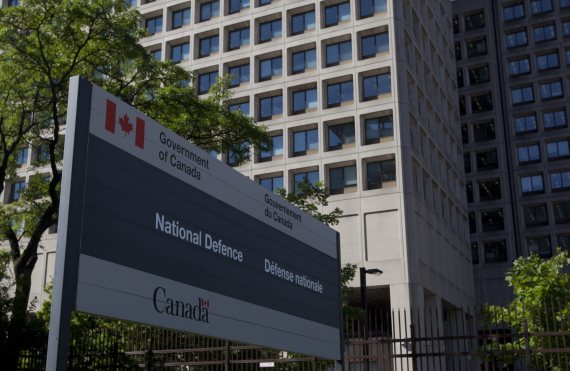 Submissions for the program were originally expected to close in September 2015. (Photo: The Canadian Press)
The program, which has been over a decade in the making, is expected to be first significant military procurement decision by the new Liberal government.
It is a complex bid and a decision is not expected until the summer at the earliest.
Airbus and its competitors — U.S. defence giant Lockheed Martin and Italy-based Alenia Aermacchi — were asked to submit two proposals for consideration in a hybrid procurement intended to deliver not only aircraft, but recommendations on how many planes are needed and where to station them.
The bids were originally supposed to be submitted by the end of September but the program was kicked forward into January during the federal election.
Also on HuffPost:
Harjit Sajjan: Canada's 'Badass' Defence Minister