As the world mourns the legendary artist, David Bowie, our thoughts and hearts keep going out to his family, especially his children. Bowie had two kids Duncan and Alexandria.
Duncan Zowie Haywood Jones (Jones was Bowie's real last name) was born in 1971 to Bowie and his first wife Angela (or Angie).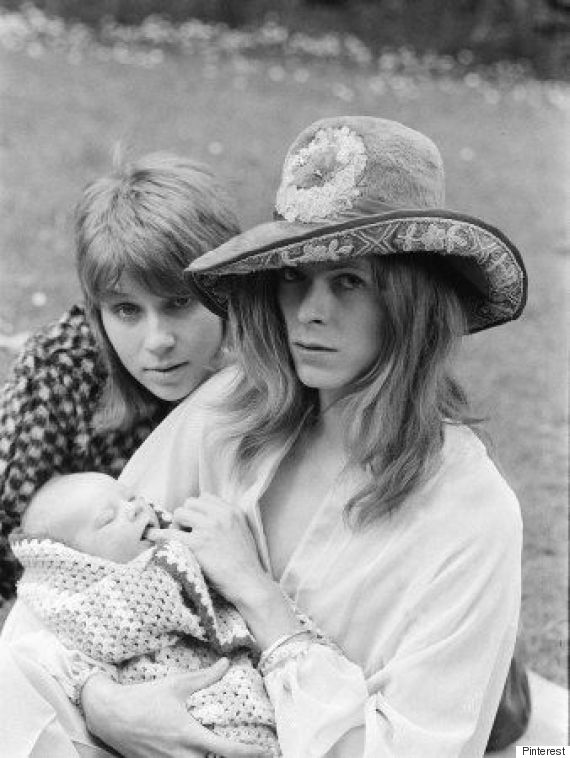 David Bowie, Angie and son Zowie Duncan

1971 pic.twitter.com/vof3Hu9eP1

— andrea campanella (@hitch65) January 21, 2015
Duncan is now 44 years old and a film director. He has directed two films "Source Code" and "Moon." His next film "Warcraft" is due out this year.
David Bowie playing with his son. pic.twitter.com/vHGhxSrIyH

— Bowie Doing Things (@BowieDoes) February 27, 2014
Apparently, his dad wanted him to learn an instrument, but Duncan would have nothing to do with it.
In a Daily Mail interview, Duncan is quoted saying: "He tried to get me to learn the drums but I didn't want to. The saxophone? No. Piano? No. Guitar -- no thanks! Bless him. He kept on trying and nothing was happening. Nothing would take. I don't know if subconsciously there was some reaction going on; if there was something in me that didn't want to learn an instrument -- because I couldn't have been that incompetent! He'd say, 'You have to practice…' and I was like, 'But I don't want to practice…' It didn't interest me so it wasn't going to happen."
David Bowie and his son @manmademoon @davidbowieoffical #fatherandson #cutelittelboy pic.twitter.com/fZxj5vbfGw

— Destiny Dale (@Destiny_Bowie_) November 28, 2013
Bowie was very proud of Duncan's accomplishments as a filmmaker. On his son's first film "Moon," Bowie said: "It's such a great movie. It's hard to believe it's his first. I'm so happy for him and proud as punch."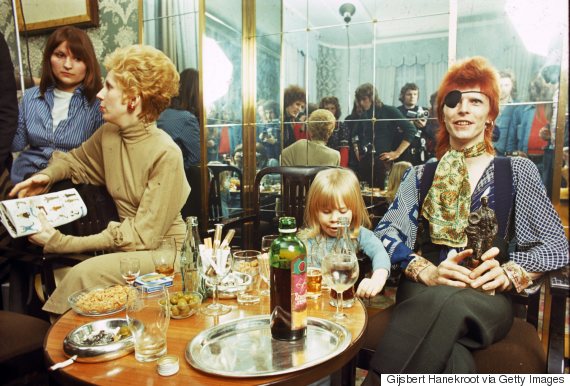 This next photo was taken at David Bowie and Iman's wedding in April of 1992. Duncan was 21 at the time and stood as his father's best man.
Duncan tweeted this beautiful photo of him and his dad after Bowie's death on Sunday.
Very sorry and sad to say it's true. I'll be offline for a while. Love to all. pic.twitter.com/Kh2fq3tf9m

— Duncan Jones (@ManMadeMoon) January 11, 2016
In 2000, Bowie and Iman had their daughter, Alexandria Zahra Jones, whom they call Lexi. They introduced her to the world via Hello magazine when she was just 17 days old.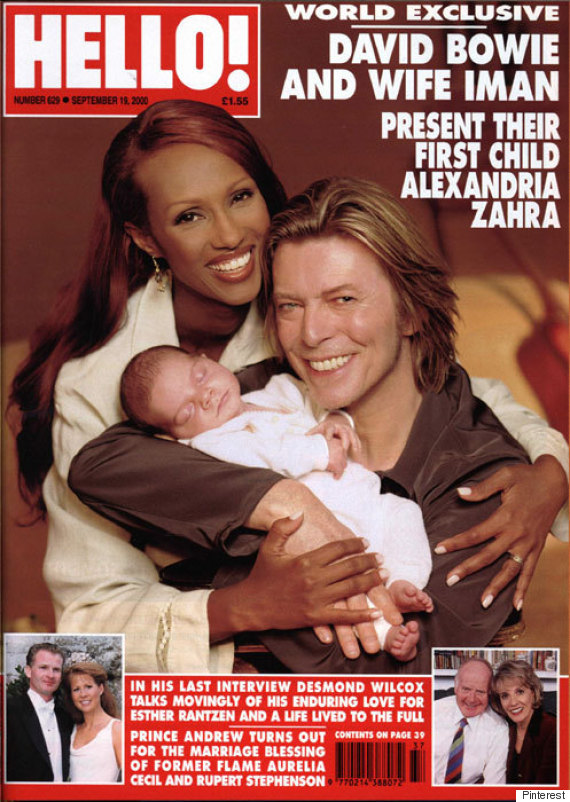 In August, Bowie and Iman's Facebook pages posted these images from the magazine in tribute of Lexi's birthday.
Iman says their life was very ordinary and domestic. Bowie would often help Lexi with her homework and insisted she read for two hours every day.
In 2007, Bowie said in an interview about his family life: "I'm very at ease, and I like it. I never thought I would be such a family-oriented guy. I didn't think that was part of my make-up. But somebody said that as you get older you become the person you always should have been, and I feel that's happening to me. I'm rather surprised at who I am, because I'm actually like my dad."
Lexi is now 15.
ALSO ON HUFFPOST: