He was a rare giant, mercurial and groundbreaking. Genius and almost otherworldly, transcending culture, time and space. That was the magic of David Bowie.
Following the announcement of his death from cancer on Jan. 10, countless fans around the world are finding comfort in Bowie's vast body of work, which includes iconic music that spans four decades. Comedian Eddie Izzard tweeted on Monday:
Please could every radio station around the globe just play David Bowie music today - I think the world owes him that.

— Eddie Izzard (@eddieizzard) January 11, 2016
So many Bowie lyrics spring instantly to mind. We've shared some of them here, along with some of the artist's notable quotes, that have transformed lives around the world with their meditations and musings on art and existence.
We are floating in space
On art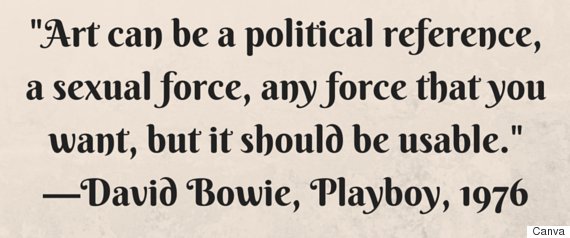 On the future
On the past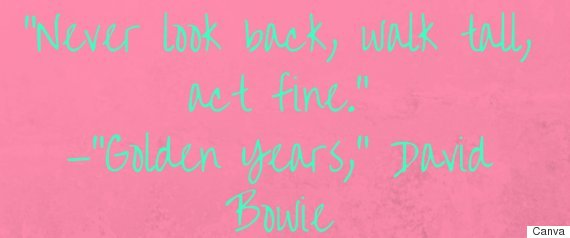 On wanting more
On dancing to your own beat
On the journey of life
On love and relationships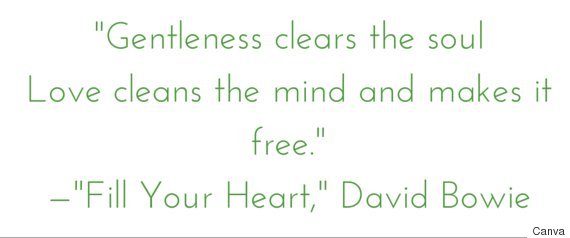 On mortality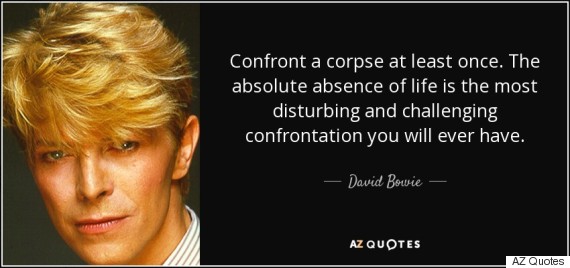 On transformation
Also on HuffPost
David Bowie's Most Iconic Looks