The 2016 Golden Globes came and went in an evening, but left some gif-able moments in its wake.
There were no real falls or wardrobe malfunctions, but there were quips, side-eye and cookies galore. Without further ado:
"Hi, I'm Eva Longoria, not Eva Mendes
And I am America Ferrara, not Gina Rodriguez
And neither one of us is Rosario Dawson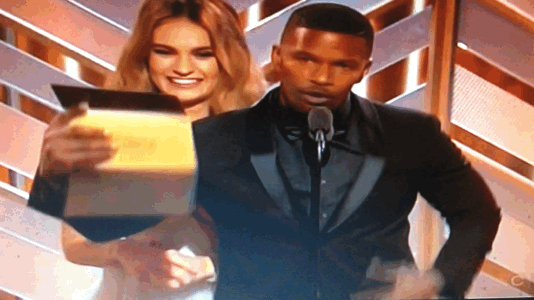 "I take full responsibility, it's right here on the card."
"And lastly, I want to share this award with all the First Nations people represented in this film and all the indigenous communities around the world. It is time that we recognized your history and that we protect your indigenous lands from corporate interests and people that are out there to exploit them."