Are your dreams of finding true love on Tinder slowly dying because you're matching with no one? Well, if you're wearing a colourless, mediocre outfit in your photos, you might want to reevaluate your strategy.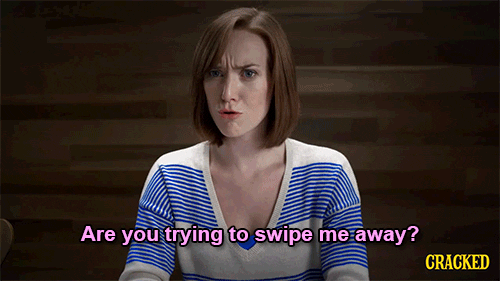 According to a new Tinder study, which analyzed 12,000 profile photos of male and female users between the ages of 18-40 in New York City, Los Angeles and Atlanta, a majority of users are uploading too many photos with similar type outfits to the dating app.
Translation: basic outfit equals not standing out, no date and crying alone while watching "The Notebook."
The study released to Mashable states that 72 per cent of men and 56.2 per cent of women are prone to wearing plain Jane outfits, consisting of neutral colours, when it comes to the fashion game.

"Clothing is an important way for individuals to provide signals to prospective matches," Dr. Jessica Carbino, a sociologist for Tinder, says to Mashable. "A large segment of both male and female users wear clothing that signals a clear indication of masculinity or femininity."
The research states that users on the app opt for traditionally gender-specific clothing when it comes to the selected photos on display. For women, 21.7 per cent wear a dress in their primary photo, while 32.8 per cent of men post a photo of themselves in long-sleeve button down.
And when it comes to shades, you guessed it, black was the winner with 30.6 per cent of women and 32.3 per cent of men donning the colour. Other popular colours included white, grey and blue.
"While the type of clothing an individual wears is not directly associated with being liked or not, clothing is one factor in creating the portrait of who a person is," Dr. Carbino says.
We're sorry, but if a boy can't accept our wardrobe, which mainly consists of black sweaters and trousers, then he doesn't deserve our hearts.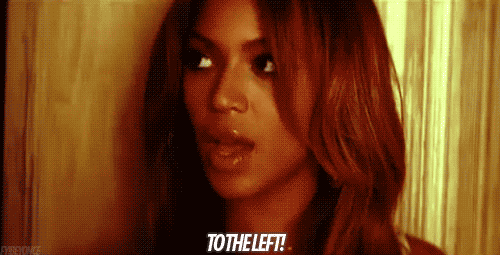 Swipe left.
Follow Huffington Post Canada Style on Pinterest, Facebook and Twitter!
Also on HuffPost
These Couples Have Date Night Style Down Pat