CP
TORONTO— A Toronto project manager who oversaw a construction crew involved in a deadly scaffolding collapse in 2009 has been sentenced to three and a half years behind bars.
Vadim Kazenelson was found guilty last June on four counts of criminal negligence causing death and one count of criminal negligence causing bodily harm.
The judge presiding over the case found Kazenelson was aware that fall protections were not in place, but still allowed his workers to board a swing stage which collapsed, causing five workers to plummet to the ground.
Justice Ian MacDonnell says the sentence he has imposed is proportionate to the gravity of Kazenelson's offences.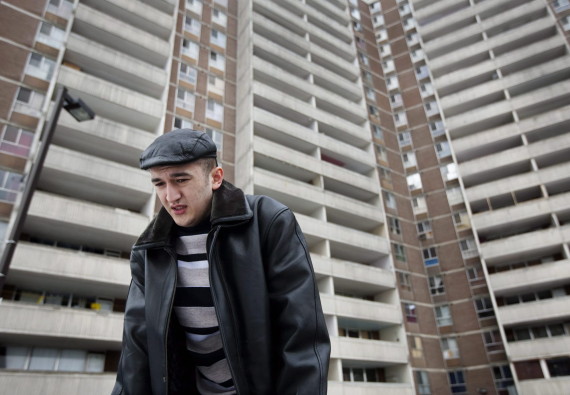 Uzbek refugee Dilshod Marupov is the lone survivor of a scaffold collapse that killed four migrant workers. (Photo: CP)
The Crown prosecutor in the case had recommended between four to five years in prison, while Kazenelson's lawyer argued for a sentence of one to two years.
Kazenelson has told the court he was sorry for what happened.
"The seriousness of the offences committed by Mr. Kazenelson and their consequences cannot be doubted," said MacDonnell. "A significant term of imprisonment is necessary to reflect the terrible consequences of the offences."
Alesandrs Bondarevs, Aleksey Blumberg, Vladamir Korostin and foreman Fayzullo Fazilov fell to their deaths, while Dilshod Marupov survived the fall with fractures to his spine and ribs.
The men ranged from 21 to 40 years old and were from Latvia, Uzbekistan and Ukraine.
Only one worker, who was the sole person properly secured to a lifeline, was left suspended in mid-air until Kazenelson hauled him up onto a balcony, court heard.