Given the current eminence of androgyny and '70s style in menswear, it comes as no surprise that British designers took lengths to integrate tributes to David Bowie into their presentations at the last day of London Collections: Men on Monday.
The legendary musician, who passed away Sunday after an 18-month battle with cancer, was arguably as influential in fashion spheres as he was on billboard charts. Bowie rose to prominence in the 1970s and '80s as a glam rock god who popularized a gender-bending aesthetic as both himself and his alter-ego, Ziggy Stardust.
Burberry, the hot-ticket show for London Collections: Men's last day, proved to be nimble in including a simple, touching tribute to Bowie at its AW16 presentation. Known for making music a focal point of his presentations, creative director Christopher Bailey played Bowie's somber "Where Are We Now" for arriving guests including front-row fare like Jourdan Dunn, Brooklyn Beckham, Mark Ronson and Steve McQueen.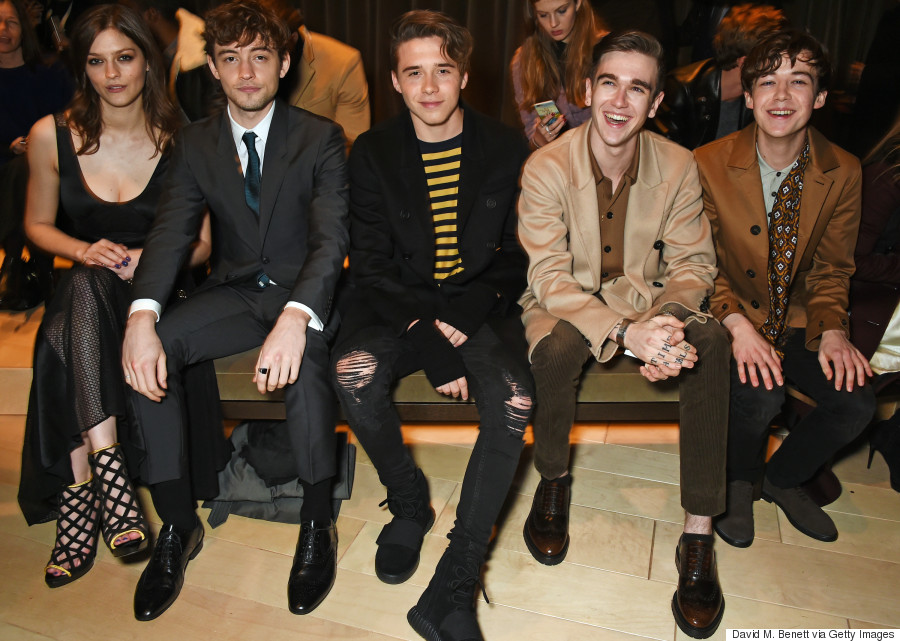 Amber Anderson, Josh Whitehouse, Brooklyn Beckham, Gabriel Day-Lewis and Alex Lawther.
The most prominent memorial during the show came from model Hayett McCarthy, who walked the catwalk with "BOWIE" written across her exposed palms allegedly of her own accord.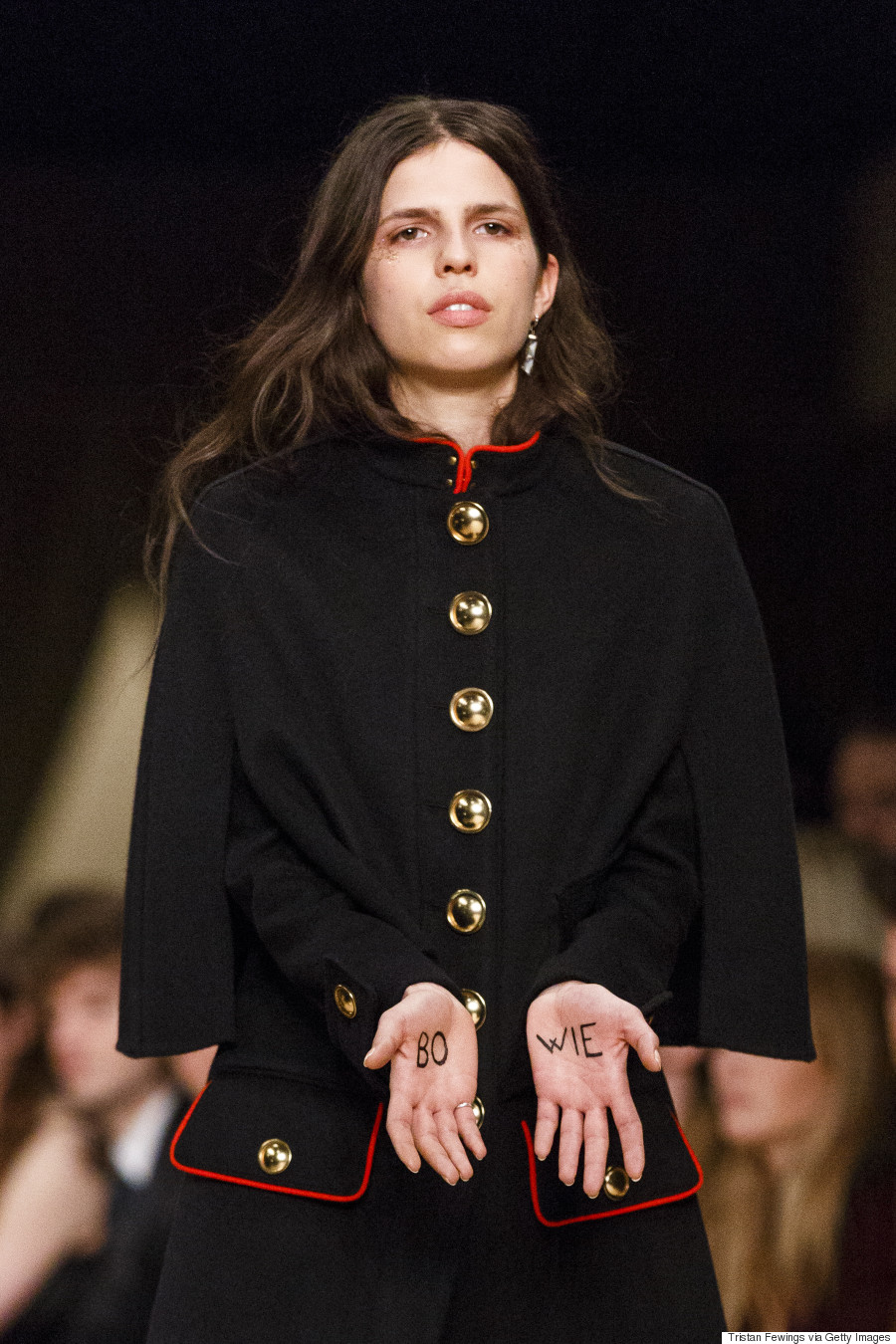 Other models had a Ziggy Stardust-like sprinkling of glitter around their eyes, as though they were crying sparkles. A fitting sign of a sorrow, thought Bailey, who tells The Telegraph, "I was just going to put it on one male model and then suddenly they all wanted it."

He continues, "It didn't feel right to do a show that was celebratory today, when the news is so profoundly sad." The show, themed around "Something old, Something new, Something borrowed, Something blue," concluded with Bowie's hit "Oh! You Pretty Things" — apparently serendipitously chosen long before knowledge of his passing.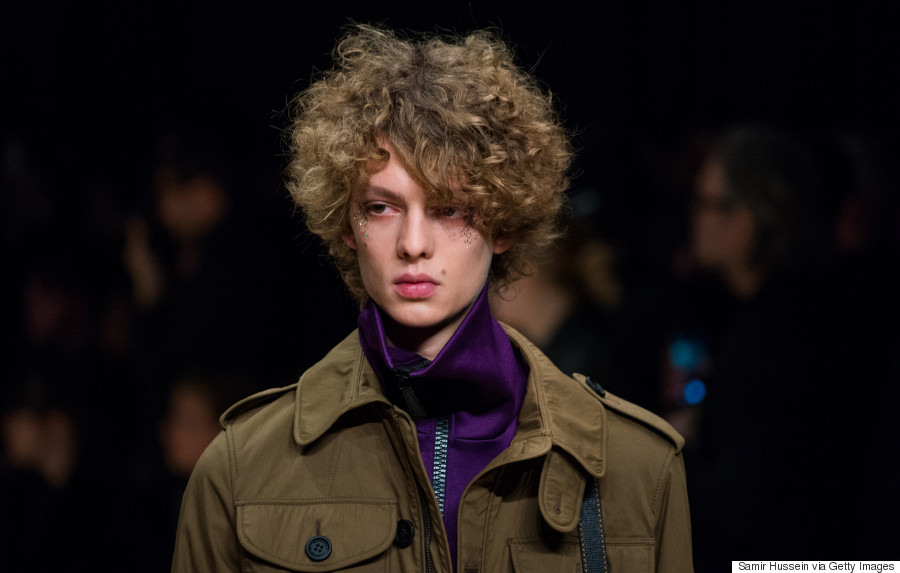 Another moving tribute came from Sir Paul Smith, who had an exhibit based on his current and past inspirations (including long-time friend Bowie) which featured a T-shirt the designer made for the singer. Bowie's music played in the background as Smith lamented the bittersweet circumstances of his presentation, "The timing feels uncanny, certainly — it is a very sad day for us all," Smith is quoted as saying in the New York Times.
GQ editor Dylan Jones Jones summed up the fashion community's feelings best to the New York Times: "I just feel so terribly sad and yet also awed by the way he made his mark on our industry — even today. Gender fluidity is everywhere on the catwalks now for example, and where does that come from? David Bowie, of course."
Follow Huffington Post Canada Style on Pinterest, Facebook and Twitter!
Also on HuffPost
David Bowie's Androgynous Looks