As annoying as they are, black tights are a staple in our winter wardrobes, especially on those days when we want to rock a cute skirt with our chunky knit sweaters.
But perhaps the worst thing about wearing tights is, after coming to terms with them and finding the perfect pair, you get a giant rip at the foot, resulting in a toe (or two) slipping out.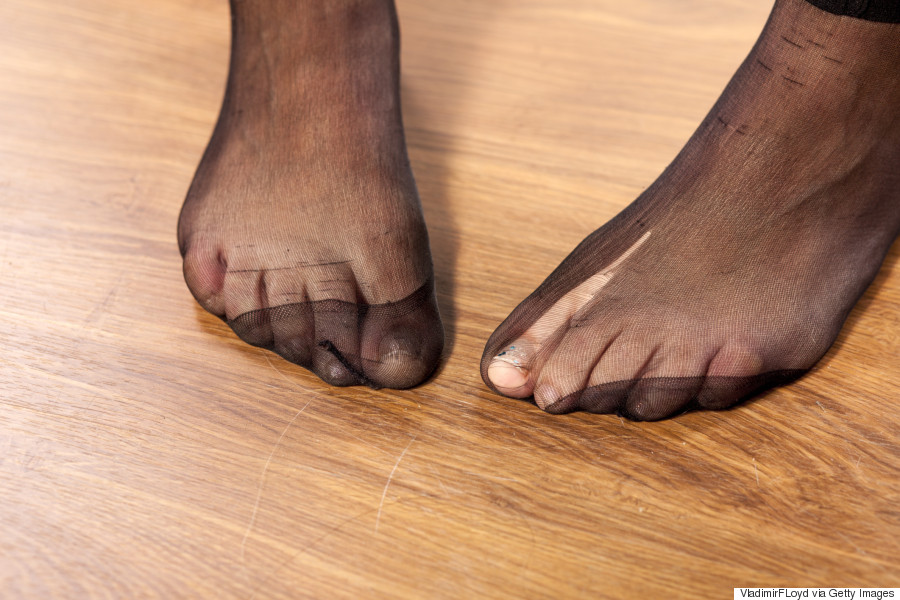 Womp womp.
But that doesn't mean you need to throw away your (otherwise) perfectly good pair of tights into the garbage. Instead, use this trick from Refinery29's Connie Wang to salvage your pantyhose.
In the video above, Wang provides the perfect hack to saving those ripped tights. All you need is a pair of black socks to wear underneath your hose. The best part is, you can experiment with different kinds of socks, depending on the type of shoes you're planning to wear.
Watch the video above to see the trick in action and rejoice!
Follow Huffington Post Canada Style on Pinterest, Facebook and Twitter!
Also on HuffPost
When Is It Socially Acceptable To Wear Black Tights