Let's hope this special delivery didn't arrive right before dinner.
James Potten, from Bristol, England, ordered a Kindle e-reader online, but instead received a box Thursday containing a human tumour, according to the Bristol Post.
Likely ready to jump into some new reads, Potten had in his possession a specimen originally meant for the Royal Free Hospital in London.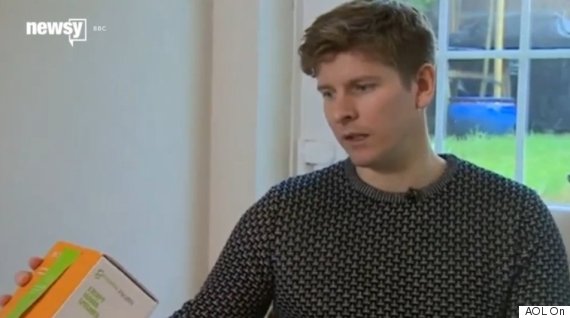 U.K. resident James Potten, who probably just got his appetite back.
He told the BBC he contacted FedEx twice that day, but nothing happened.
"It's human DNA, I would have thought that there would have been a quicker response from FedEx," he said.
According to the Post, the tracking number for Potten's Kindle had the same first two and last three digits as that of the parcel containing the tumour.
He tweeted Sunday that the package was finally headed to its intended destination.
Been a bonkers day. Thankfully the tumour sample now on route to its rightful owner @FedEx @Waterfi #notmykindle https://t.co/VmrCrwHQpN

— James Potten (@jamespotten) January 10, 2016
Potten received his Kindle the next day, and the company he ordered it from had the best response.
@jamespotten @FedEx That's great news! Thanks so much for your awesome patience and sorting that out. pic.twitter.com/iQx2vA0p30

— Waterfi (@waterfi) January 11, 2016
Also on HuffPost
Online Shopping Stores Canada