The Vancouver founder of Hootsuite is branching out to bring the stand-up desk to the masses.
Ryan Holmes, 41, announced the launch of his own brand of folding stand-up desks on Wednesday.
The entrepreneur, who founded the social media company in 2008, can't sit at standard office desks because of back problems caused by sports injuries.
Holmes needed a standing alternative that could be easily set up and taken down, but couldn't find what he wanted for sale — so he designed his own "Oristand" with co-founder Steve Suchy.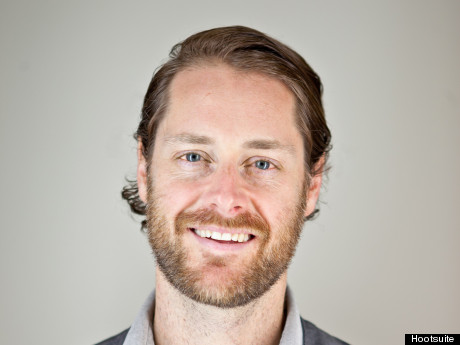 Ryan Holmes, Hootsuite CEO and co-founder of Oristand. (Photo: Hootsuite)

The Oristand, made of industrial cardboard, sits on top of a traditional desk and folds flat when it's not being used for storage.
It's cheap, too, retailing for $25 when other stand-up desks are usually priced at around $200.
"Many companies want to provide stand-up desks as an option to enhance the work environment and promote the overall health and well-being of employees, however cost is a big barrier," Holmes said in a press release. "We wanted to create a product that would solve this problem for both companies and employees."
Office workers should be standing for at least two hours per workday, according to the British Journal of Sports Medicine. Ideally, staffers should spend half of an eight-hour day on their feet.
Other studies suggest sitting all day can cause diabetes, cancer, heart disease, and even an earlier death — even if you're a regular at the gym.
READ MORE:

Like Us On Facebook

Follow Us On Twitter

Follow Us On Instagram
Also on HuffPost
6 Reasons Why Sitting Is Bad For Health