Impatient caffeine addicts, it's your time to shine.
Starbucks is bringing its mobile order and pay feature to Vancouver, which is about to make your hazy, coffee-less mornings a lot easier.
The feature builds on the chain's pre-existing app, which allows you to order a customized drink and pay for it ahead of time.
The order is sent to your Starbucks location of choice, and is added to the queue in the store. The app will even show you an estimated waiting time. When your drink is ready, you can stroll right past the lineup.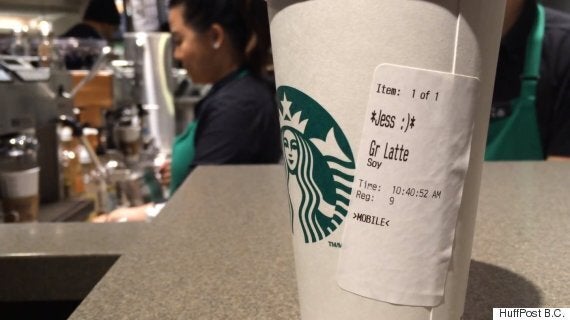 The feature was rolled out in Toronto last year, and the coffee giant has already seen some unexpected perks.
"Even in the hearing-impaired community... people can accurately order their beverage, and get exactly while they want," said Jessica Mills, Starbucks Canada's director of brand and digital.
The feature will be available at over 130 store locations in Vancouver, West Vancouver, Burnaby, Richmond, New Westminster, Gibsons and Sechelt starting on Tuesday, Jan. 19.
Starbucks' customers already use mobile payments in 18 per cent of all store transactions in Canada, said the chain, so the additional customized ordering option was a natural development.