Getty Images
PARIS — With the blood and bullets now swept away, the Carillon cafe is reopening its doors for the first time since it was among the Paris sites targeted by Islamic extremists in November. The French capital is trying to revive tourism and commerce after the attacks that cost 130 lives and cast a shadow of fear over the city. Two other cafes targeted in the attacks have already reopened. The Carillon bears a small paper sign on its door saying it will reopen Wednesday afternoon. Bouquets of fresh flowers and photos of those killed inside on Nov. 13 still adorn the facade. Paris tourism took a hit in the weeks following the violence. State statistics agency Insee said hotel occupancy in the French capital dropped by 25 per cent in the two weeks that followed the attacks, compared to November 2014. Air France estimates the attacks caused 120 million euros ($130 million) in lost revenue.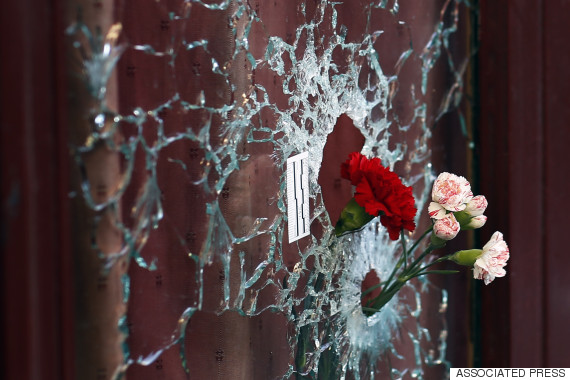 Flowers are set in a window shattered by a bullet at the Carillon cafe in Paris, France, Sunday Nov. 15, 2015, two days after the attacks. (Photo: AP)
Parisian hotels — that usually have no vacancy during Christmas and the New Year celebrations— saw their activity drop by 30 to 40 per cent at the end of the year, said the president of hotel union UMIH in the Paris region, Evelyne Maes. Following the attacks in January last year against satirical newspaper Charlie Hebdo and a kosher supermarket that left 17 people dead, it took three months to return to normal, Maes said. Museum attendance also suffered. Visitors at the Louvre decreased by 7 per cent from 9.3 million in 2014 to 8.7 million last year and 7.4 million people went to Versailles palace in 2015, a drop by 4 per cent. Many tourists were going for a walk on the Champs Elysee avenue on Wednesday where extra security in the form of military patrols was noticeable.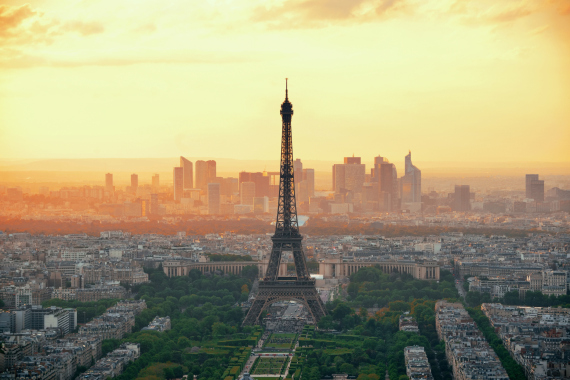 Paris' tourism industry has taken a hit since the November 2015 attacks. (Photo: Getty Images)
Mexican Rosa Martinez, who is on a two-week trip to France with her husband, said the couple had planned their vacation long before the November attacks and were hesitant about whether they should cancel or not. "But then we thought this is our dream vacation and there's no way these terrorists can deprive us of it," said the 45-year-old. "Actually we were right. The city is beautiful and we have met French people who say they are glad we are here, and now we see it as a way to show our support to the French people." France has been in a state of emergency since the November attacks. Over 13,000 troops, including 6,000 in the Paris region, have been deployed on French territory in addition to police forces. A group of 20 companies involved in France's tourism sector have launched an online campaign inviting people to share pictures with the hashtag #Parisweloveyou. In coming weeks, a giant hashtag sculpture covered by the mosaic of photos will be placed at a symbolic Parisian site. The precise location remains secret. ___ AP writer Angela Charlton in Paris contributed to the story
Also On HuffPost:
Victims of the Paris attacks named