Celine Dion and René Angélil weren't always so public with their relationship.
The singer met Angélil in 1980 — when she was 12 and he 38 — after he listened to her voice on a demo tape.
About five years later, she developed feelings for the man, 26 years her senior, who helped to make her a star.
In 1992, Dion sat down for an interview on the program "Tête à tête" with journalist Lise Payette.
Dion grew emotional when Payette asked, "How do you know that a man loves you for who you are, and not for what you do?"
The singer paused before responding, "Because I think I've already found him."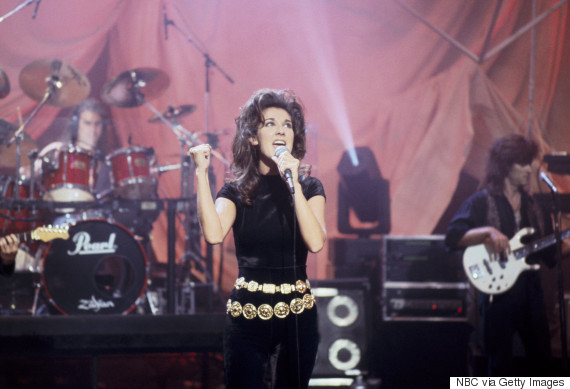 Celine Dion performs on The Tonight Show with Jay Leno on July 14, 1992 (Photo: Gary Null/NBCU Photo Bank via Getty Images)
Teary-eyed, she added: "It's a secret I cannot wait to deliver."
Angélil was sitting in a control room watching the interview, crying as Dion answered Payette's questions.
Angélil, Dion's manager, had concerns about revealing their relationship publicly, as her mother was initially against them being together.
Dion could hardly bear to stay silent about it anymore.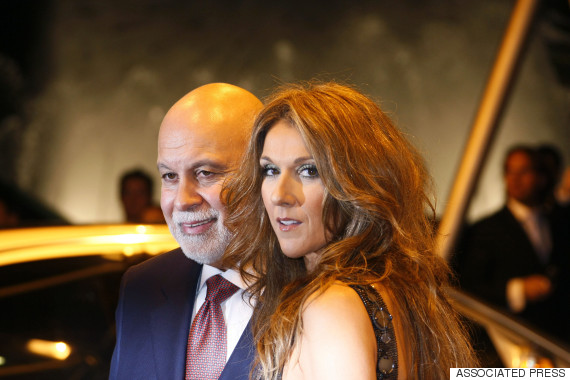 Celine Dion, right, and her husband René Angélil arrives at the 2007 World Music Awards at the Monte Carlo Sporting Club in Monaco on Nov. 4, 2007. (Photo: Michel Spingler/AP)
But the reveal didn't happen until Nov. 8, 1993, when Dion brought Angélil on stage at Montreal's Metropolis and kissed him during a live broadcast, according to the unauthorized biography "René Angélil: The Making of Céline Dion."
The pair married at Montreal's Notre Dame Basilica the following year, and had three children together.
Through their personal and business relationship, Dion became one of the world's most famous singers, with hits such as "Because You Loved Me," "My Heart Will Go On," and "All By Myself."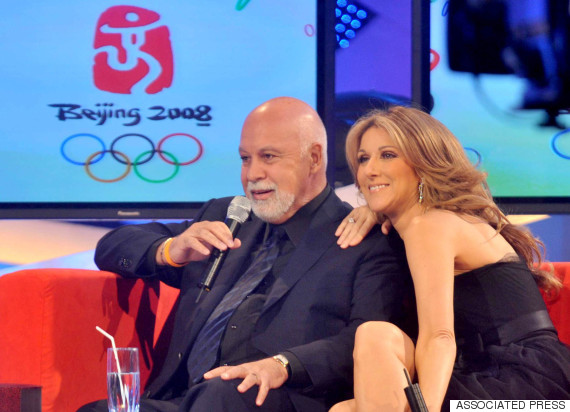 Celine Dion and her husband René Angélil attend a TV program in Beijing, China, on April 12, 2008. (Photo: Luo Xiaoguang/Xinhua via AP Photo)
Angélil died on Jan. 14 after a battle with cancer.
Last year, Dion took a hiatus from her Las Vegas residency to care for her husband.
When she returned, she said her music had gained a whole new significance.
"[The songs] have a new meaning now," she said. "I sung them, but now I mean it. To me they'll be different."
Like Us On Facebook

Follow Us On Twitter

Also on HuffPost:
Celine Dion and Rene Angelil