With the release of her behemoth album at the end of 2015, Adele has shown she's more than willing to take the piss, from performing alongside Adele impersonators to giving her implicit approval to a "Saturday Night Live" skit that speaks to how her music basically heals every rift possible.
But you've never seen her be as charming as this.
In the new version of James Corden's Carpool Karaoke, the singer takes on everything from Spice Girls to Nicky Minaj (as one commenter put it, "I mean, Adele needs to stop f*ckin around and drop a rap album already").
And it's obvious how much she loves her own music (as well she should) as she gamely sings along with everything from "Hello" to "Someone Like You."
But perhaps the biggest surprise? Corden's own ability to harmonize — which prompted a response from Adele that looked like this: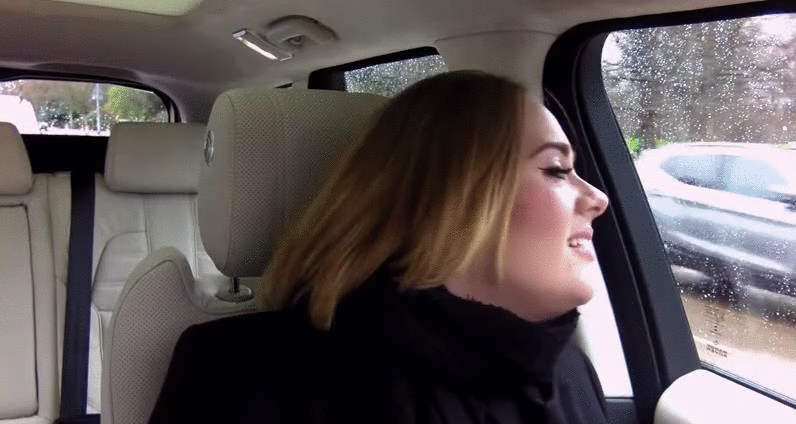 Check out the video in full above.
ALSO ON HUFFPOST:
Adele's Most Goofy Yet Gorgeous Photos