Acid attack survivor Laxmi Saa has become the face of a new fashion campaign by Indian fashion label, Viva N Diva.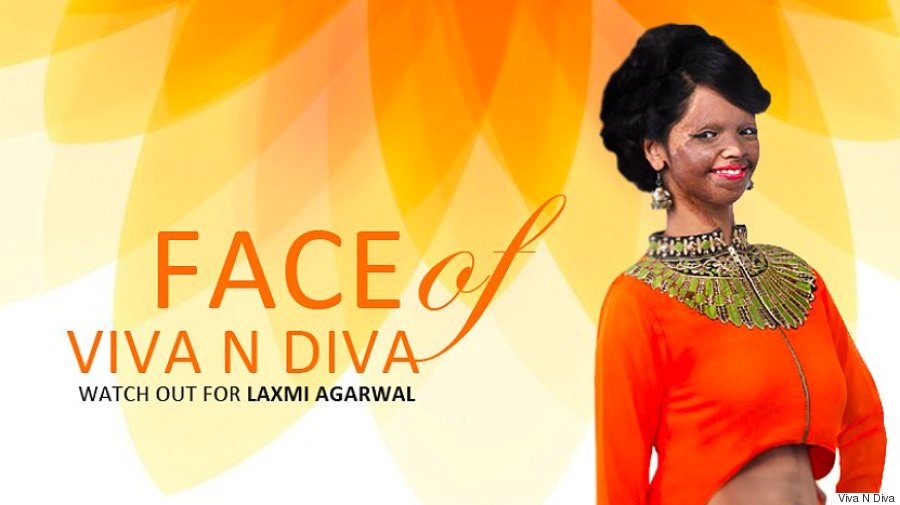 Called "Face of Courage," the campaign is described by the brand as "the story of a brave woman walking away from the mere shortcomings of our society of victim-ism and the basic measurement of beauty."
"This opportunity to represent an apparel brand was a platform for me to set an example for women like me to be confident and have courage despite their physical appearances," 26-year-old Saa tells the BBC. "This was also a platform for me to send a clear message to criminals that women will not lose courage even after they are attacked with acid to destroy their physical beauty."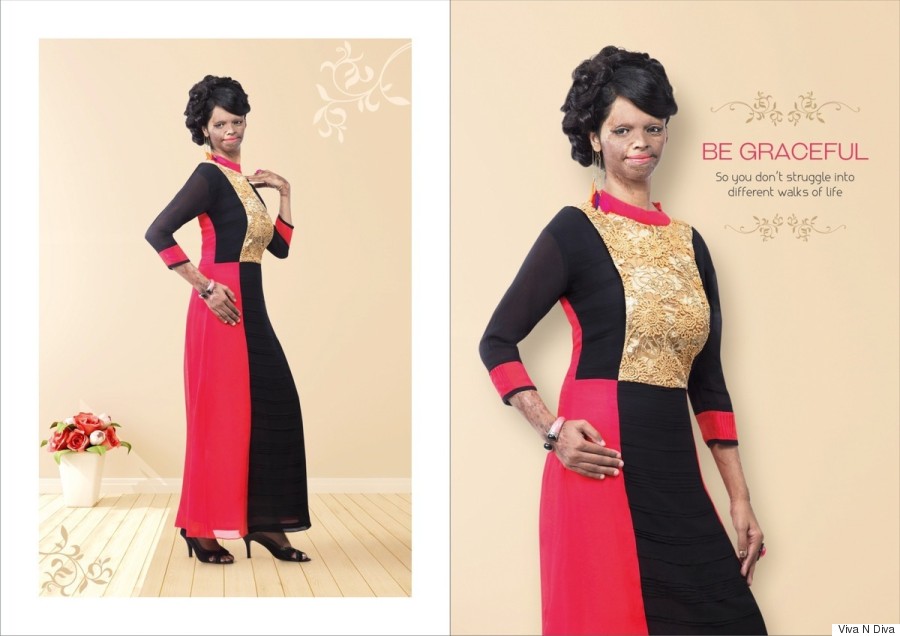 Saa was attacked over a decade ago by an older man and his friend who poured acid over her face and arms after she refused his marriage proposal. The attack left her with burn marks and scars all over her face and neck. She was only 15 at the time.
Since the attack, Saa has become one of India's most outspoken advocates against the unregulated sale of acid, campaigning for harsher punishment for acid attackers, and managing her non-profit organizations Chhanv Foundation and Stop Acid Attacks, which works on rehabilitating and counselling other survivors.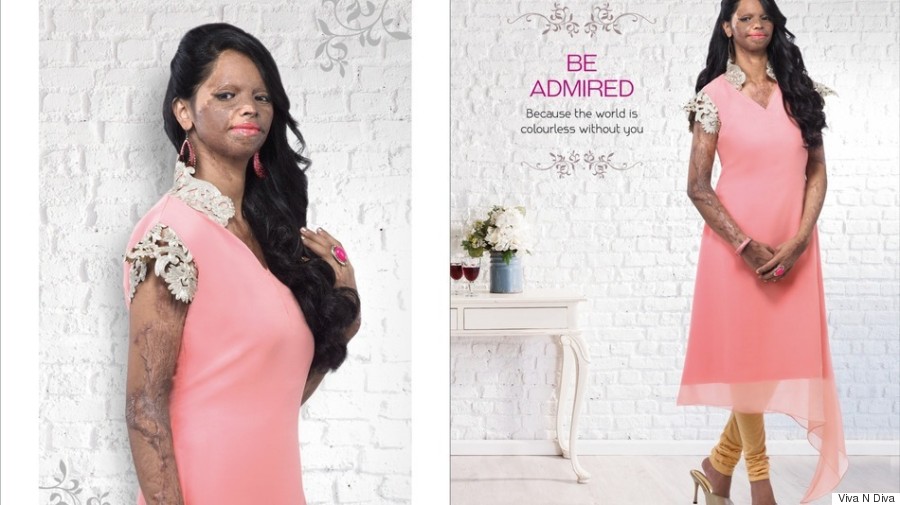 According to Viva N Diva's co-founder, Rupesh Jhawar, the idea to cast Saa in the campaign came after he saw a calendar featuring acid attack survivors.
"To my eyes that are used to seeing fashion models with flawless skins dolled up in front of the cameras everyday, this view was both disturbing and inspiring," he tells the BBC. "For a moment I had seen beauty in a very different way and we wanted to capture it – remove any speck of being a victim from those eyes and give them a stage, an employment, a platform, a medium to flaunt it with style."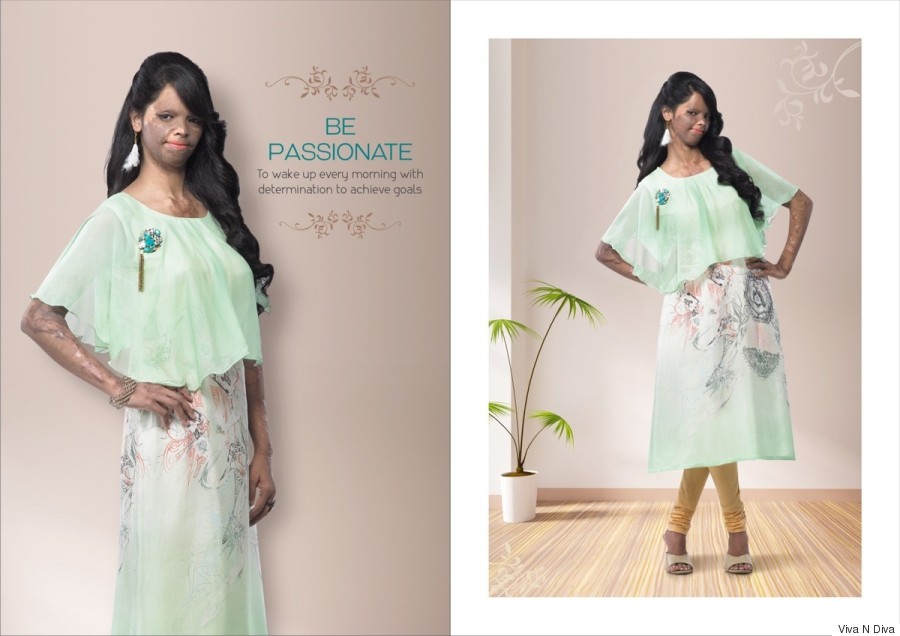 This marks the first time an acid attack survivor has become the face of a fashion campaign. Viva N Diva tells the BBC they hope using Saa will "change the outlook of people towards fashion and beauty by spreading awareness that beauty is beyond mere physical attributes."
You can watch a behind-the-scenes video of the campaign below:
Follow Huffington Post Canada Style on Pinterest, Facebook and Twitter!