OTTAWA — The Harper government's last military procurement deal is being challenged before an international trade tribunal. Oshkosh Defense Canada, Inc., a subsidiary of Oshkosh Corp. (NYSE: OSK), was on the losing side of the $834 million contract announced last July to supply the Canadian Armed Forces with 1,500 trucks, 300 trailers and 150 armour protection kits to guard the vehicles against roadside bombs and rockets. The contract, which replaces decades-old vehicles, went to Mack Defense of Allentown, Pa.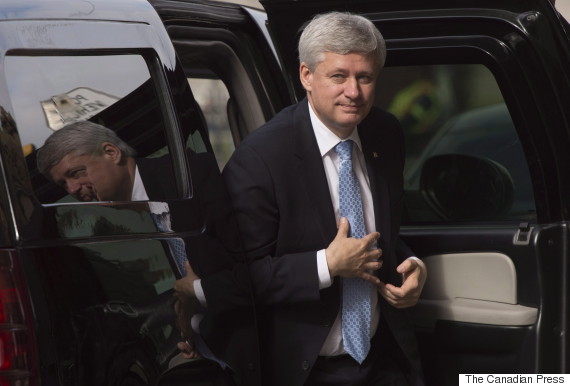 Former prime minister Stephen Harper arrives at his Langevin office in Ottawa. (Photo: Adrian Wyld/CP)
The award to Mack came as a surprise to defence industry observers, who believed Oshkosh was the front-runner because it is a major supplier of trucks to the U.S. military. Oshkosh says it has filed a challenge with the Canadian International Trade Tribunal, saying there are major questions about the testing and evaluation of vehicles that took place during the tendering process.  The tribunal says it will review the decision, but there's no indication how long that will take.  
ALSO ON HUFFPOST:
Harper's Legacy: Top Achievements, Failures, According To Poll