"The ultimate playground."
There isn't a better descriptor for this farm near Orangeville, Ont. that's on the market for $3,888,888.
The 100-acre property, located in East Garafraxa, is a private estate with amenities such as a bowling alley, a pool, an arcade and a poker room.
Luso, A Farm With A Bowling Alley
That's just inside. Outdoor features include freshwater ponds, zipline, ATVs, dirt bikes and snowmobiles.
And that's STILL not all you'll find.
The property currently serves as a second home for the owner and his family, The National Post reported.
A previous owner diverted a water body to create the two freshwater ponds where you can go fishing.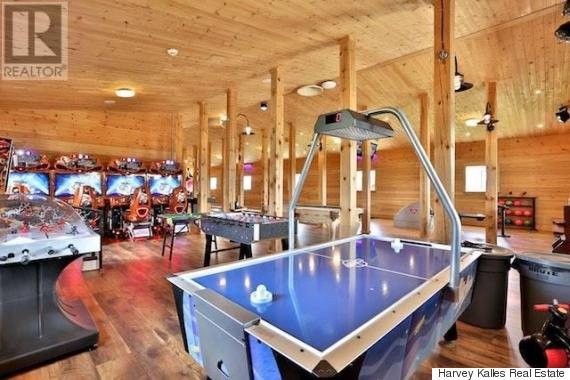 He said the next owner could put the farm to all kinds of uses, whether it be a "resort ... a family retreat," or even a camp.
Some may be reminded of the 1994 comedy "Blank Check," about a 12-year-old boy who spends $1 million on a mansion with a water slide, go-kart track and inflatable boxing ring.
This property doesn't quite have all those amenities. But it's not far off.