René Angélil, the manager who discovered Canadian chanteuse Celine Dion and later married her, died Thursday after a battle with throat cancer.
Representatives for Dion confirmed the news on Facebook:
The news comes after a November report said Dion, who has a residency in Las Vegas, was preparing to spend her final Christmas with her husband. The couple were married for 21 years.
He was first diagnosed with cancer in 1999.
Angélil's death led to an outpouring of sympathy on social media.
My condolences to @CelineDion, and to the children, friends and loved ones of René Angélil on his passing.

— Justin Trudeau (@JustinTrudeau) January 14, 2016
Décès René Angélil 73ans Monument du monde du spectacle nous a quitté Un grand Québécois qui n'a jamais oublié ses racines et les tiens #RIP

— DenisCoderre (@DenisCoderre) January 14, 2016
René Angélil aura marqué le monde de la chanson québécoise et la culture de notre nation. Mes pensées sont avec Céline et les enfants.

— Pierre Karl Péladeau (@PKP_Qc) January 14, 2016
Rene Angelil Rest in peace. Thank U for Celine+ for giving her my songs Thank U for everything+ I'm hoping there r casinos in Heaven RIPRene

— Diane Warren (@Diane_Warren) January 14, 2016
Montreal Mayor Denis Coderre tweeted in French that flags at city hall would fly at half-mast in his honour.
Les drapeaux de la ville de Mtl seront en berne suite au décès de https://t.co/JVNCUyKh82é Angelil. #RIP pic.twitter.com/UqhWIQMvqu

— DenisCoderre (@DenisCoderre) January 14, 2016
Born in Montreal in 1942, Angélil was a member of Quebec pop group Les Baronets in the 1960s.
He later turned to music management, producing records for artists including Ginette Reno and René Simard.
Angélil and Dion first met when she was 12 years old.
He mortgaged his house to pay for Dion's first album after hearing a demo tape in which she sang a song she wrote with her mother and brother.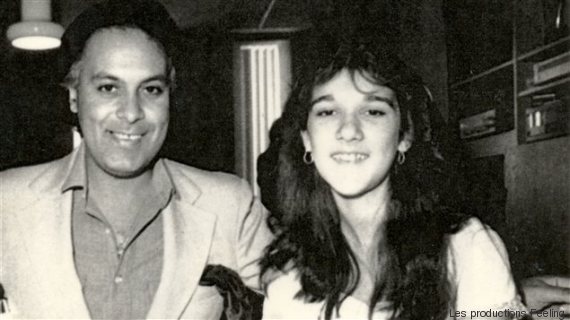 Dion would go on to grow her profile in Canada before she broke out in the United States with her English-language debut album "Unison," which featured the hits "Where Does My Heart Beat Now?" and "(If There Was) Another Way," in 1990, Canoe.ca reported.
Her success would only grow from there as she recorded the title song for the Disney film "Beauty and the Beast" alongside Peabo Bryson in 1991. It won the Academy Award for Best Song, as well as a Grammy Award for Best Pop Performance by a Duo or Group with Vocal.
It wasn't until she turned 19 that Dion began dating Angélil, who was 26 years her senior.
Her mother wasn't happy about the relationship, or the fact that he had been married twice already, and had three children.
But eventually she adjusted to the idea, and the pair married at Montreal's Notre Dame Basilica in December 1994.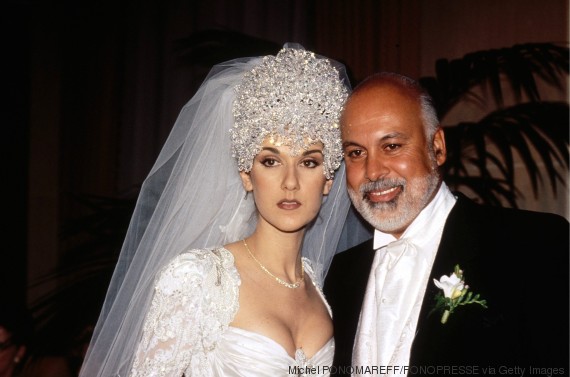 Dion admitted there were challenges in their marriage in a 2013 interview with the Las Vegas Sun.
She said communication was the key to their long-lasting relationship.
"It changed the way we related to each other," Dion said. "My husband is also my best friend. We trust each other with our lives. We live for each other."
But Angélil hasn't just overseen Dion's career. He also played a key role in the development of Montreal's Centre Bell, an arena that replaced the Montreal Forum as the home of the Canadiens hockey team.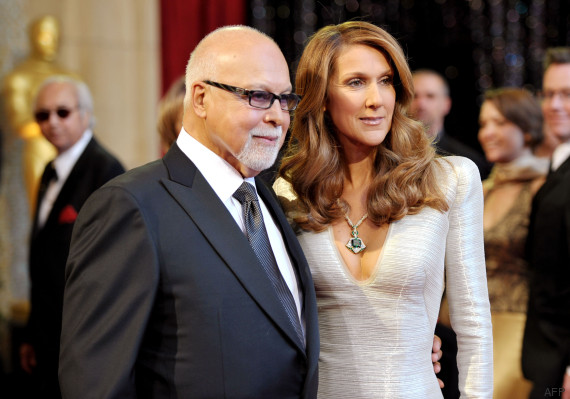 Angélil was first diagnosed with throat cancer in 1999. Dion would take a break from her career in 2000 to care for her husband as he underwent a reported 38 rounds of chemotherapy and radiation before the disease was gone.
The pair renewed their vows that year.
Dion later began a successful residency in Las Vegas in 2003.
Angélil supported medical research by lending his name to Quebec's first research chair in head and neck cancers in 2011.
But he would undergo an operation to remove a cancerous tumour from his throat just before Christmas in 2013.
Angélil stepped down as Dion's manager the following year.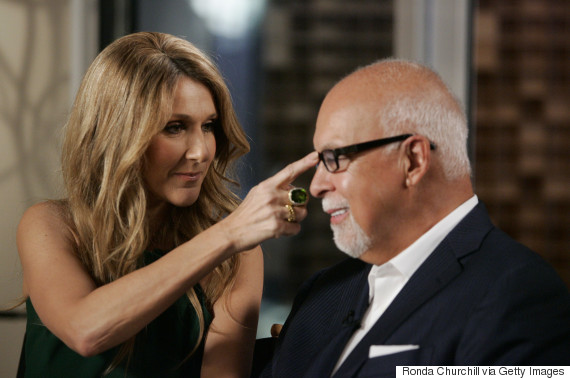 Dion announced that she was putting her Vegas residency on hiatus two months later. A statement at the time said she wanted to "focus 100 per cent of her attention on her husband Rene, their family, and associated health issues."
In June 2015, Dion flew from Boston to Las Vegas for a gala event. She had been at her husband's side in a Boston hospital, but Angelil told her to "go sing [her] best in Vegas."
She returned to the Las Vegas stage in August 2015, as Angélil continued to fight for his life.
Dion performed a heartrending tribute to Angélil at Caesars Palace in September 2015, singing "The First Time I Ever Saw Your Face" as images of the couple and their children played on a screen, Hello Magazine reported.
Like Us On Facebook

Follow Us On Twitter
Also on HuffPost
Celine Dion and Rene Angelil