A Vancouver-based company is kicking off the new year with a new policy for its employees: take off as many days as you want.
BuildDirect, an E-commerce site for home improvement products, announced Monday that staffers are eligible for unlimited vacation time, so long as they meet their sales goals.
"We think we hired talented, capable people who are good at figuring how to get their job done while balancing with time off," Heidi Rolston, vice-president of people, told HuffPost B.C. on Friday. "[But] we are commited to aggressive results, so people are still expected to meet commitments and promises they made."
Employees aren't limited to how much they can take per year, but only four weeks at a time is the company's "rough" standard, Rolston said.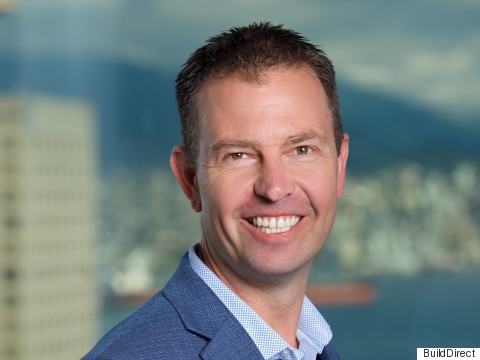 BuildDirect CEO Jeff Booth.
All of the company's roughly 300 salaried employees will be paid for their time off.
"We got a round of applause [after the announcement]," Rolston said. "We feel there's huge value in them taking time off to spend time with family and friends, pursue their interests, travel ... We're confident people won't abuse it."
Companies like Netflix, Virgin and LinkedIn all offer similar policies.
Canadians' vacation days often left unused
In 2014, a survey found that 26 per cent of Canadians weren't using the paid vacation days available to them.
Nearly a quarter said they were saving the days in case of emergency, and 13 per cent said it was because they didn't want a vacation.
Forty per cent said it was because they were overwhelmed and felt they couldn't afford to take time away from the office.