Most of us were pretty excited to hear that NBC will air a "Friends" reunion, but it turns out the whole gang isn't coming back.
The two-hour special to honour director James Burrows will not include Matthew Perry, the actor's publicist told US Weekly in a statement.
The man behind Chandler Bing will be in London, England doing rehearsals for his play, "The End of Longing," according to his rep.
"In other words, this is not the reunion people have been hoping for."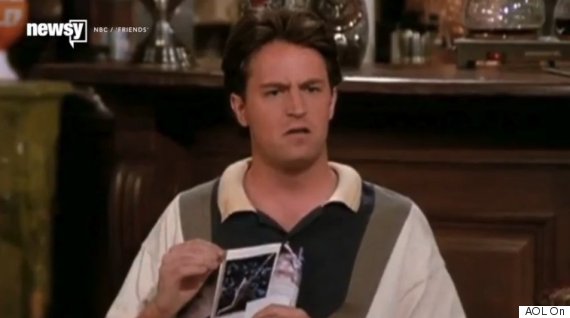 However, she said he may tape something for the tribute.
NBC entertainment chair Robert Greenblatt told reporters Wednesday that he didn't know if it would be possible to get all six stars in the same room.
Even Lisa Kudrow expressed doubt last May about the possibility of the whole cast getting back together.
"The six of us can't even meet for dinner. We're trying, but we don't all live in the same state. We don't have the same work schedule anymore," she told TV critic Matt Zoller Seitz.
But still, Chandler Muriel Bing, we're disappointed in you.
Watch the video above to find out more.
Also on HuffPost
19 TV Shows That Are Worth Watching In Full