Canada has lost one of its communications pioneers.
Hazel Fausak, who worked as a radio operator during World War II at the Ferry Command in Gander, Nfld, passed away in Evansburg, Alta. on Jan. 4 at the age of 93.
During the war, Fausak worked eight-hour shifts, six days a week. In a video produced for the Alberta Aviation Museum, she said chose the job because she didn't want to be stuck doing housework.
She was part of a top-secret civilian unit that relayed encrypted Allied messages to bombers, so the Canadian planes could get to Europe safely, according to The Gander Beacon.
"In my mind, I find I still send messages to myself in Morse Code," Fausak said in October. Watch the video above to see Fausak demonstrate her Morse Code skills in February 2015.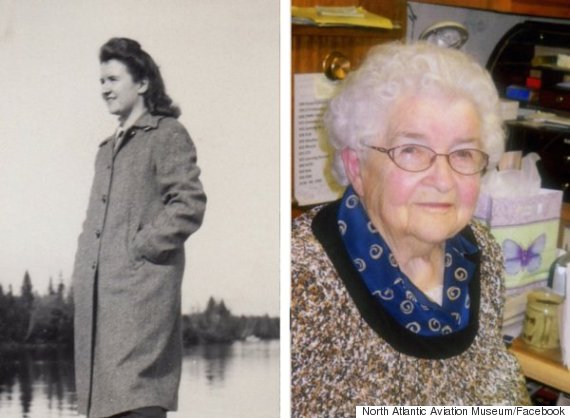 Hazel Fausak was a radio operator in Gander, Nfld. during World War II. (Photo: North Atlantic Aviation Museum/Facebook)
In November, Fausak returned to Gander for the Ferry Command's 75th anniversary. At the event, she was reunited with her coworker, Gloria Lindsay. The two women hadn't seen each other in nearly 70 years, CBC News reported.
Like Us On Facebook

Follow Us On Twitter

Also on HuffPost:
WWII Letters Uncovered In Hatbox