Already at epidemic levels in the South American country, locally acquired cases of the Zika virus have been reported in Mexico as well as the Caribbean islands of Puerto Rico and Martinique.
Zika (pronounced ZEE-kah) is native to parts of Africa and Asia and is transmitted to people by the daytime-biting Aedes mosquito. In 2007, the disease took root in the Pacific Islands, and last year it sparked a massive outbreak in Brazil, with an estimated 440,000 to 1.3 million cases.
While Zika generally causes mild symptoms like fever, feeling unwell, a rash, red eyes and joint pain — or in the majority of people, no symptoms at all — the virus is being investigated as a possible cause of small heads and undeveloped brains in some newborns whose mothers may have been infected while pregnant.
There has been a 20-fold increase in the number of babies born with this condition, known as microcephaly, since Zika first appeared in Brazil last May, said Dr. Kamran Khan, an infectious disease specialist at St. Michael's Hospital in Toronto, whose team is studying the pathogen's potential transmission patterns.
"There is an association — and I emphasize the word association. It's not yet proven to be a causal relationship," Khan said Thursday. However, he suggested that Canadian women who are pregnant or plan to become pregnant be wary if travelling to southern climes.
"I think pregnant women should be taking significant precautions if they choose to be travelling into areas where Zika is spreading locally," he said, including wearing skin-covering clothing and avoiding mosquito bites by using repellent.
On Wednesday, researchers at the U.S. Centers for Disease Control (CDC) said they have found strong evidence of a link between the virus and the spike in birth defects in Brazil: Zika's biological footprint was found in the placentas from two women who miscarried and the brains of two newborns who died. The infants had small heads indicative of microcephaly.
Brazilian health authorities said earlier this week that 3,530 babies have been born with microcephaly in the country since October. The number was less than 150 in 2014.
There is no preventive vaccine or antiviral medication to treat Zika, which is not transmitted directly person-to-person, but can be passed from an infected individual to an uninfected person through bites from the same mosquito.
The virus has spread across more than a dozen countries in South and Central America and north into Mexico, said Khan, adding that it has the potential to be picked up by Aedes mosquitoes in Florida and the southern Gulf states and to spread among local populations.
The CDC said some travellers returning to the United States from Zika-affected areas have been infected with the virus, including a Houston-area woman who had returned from a trip to El Salvador.
"Right now we are not seeing any local transmission in the United States, but the ingredients for that to occur are present in some parts of the country," said Khan.
The Public Health Agency of Canada also said a B.C. resident who recently travelled to El Salvador had contracted the dengue-like virus, but there have been no reported cases of Zika cases acquired in Canada and the agency says the risk to Canadians is low.
On its website, PHAC says the incubation period for Zika virus ranges from three to 12 days, with symptoms lasting two to seven days. An infection may go unrecognized or be misdiagnosed as another mosquito-borne viral infection such as dengue or chikungunya, which are both carried by the Aedes mosquito.
While the agency has not issued any travel restrictions related to Zika-endemic countries, it recommends that pregnant women discuss any travel plans with their health-care providers to assess their risk and to get advice on how to protect themselves against mosquito bites (http://travel.gc.ca/travelling/health-safety/insect-bite).
On Thursday, Khan's team published an analysis in the Lancet medical journal predicting where in the Americas the virus could spread, after mapping the destinations of international air travellers from Brazil between September 2014 and August 2015.
Of almost 10 million travellers, 65 per cent went to other locations in the Americas, 27 per cent to Europe and five per cent to Asia. Traveller volumes were greatest to the United States, followed by Argentina, Chile, Italy, Portugal and France. China and Angola received the highest volume of travellers in Asia and Africa, respectively.
The Canadian researchers collaborated with colleagues at Oxford University, who mapped the global geography of Aedes mosquitoes capable of transmitting the Zika virus and then modelled the worldwide climate conditions necessary for the virus to spread to humans.
They estimated that more than 60 per cent of the populations of the U.S., Argentina and Italy live in areas conducive to seasonal transmission of the Zika virus, while Mexico, Colombia and the U.S. have an estimated 30.5 million, 23.2 million and 22.7 million people respectively living in areas conducive to year-round transmission.
With the Olympics taking place this summer in Brazil, the researchers are also assessing whether travel to and from the Games might accelerate the international spread of the disease.
"The world we live in is very interconnected now," said Dr. Isaac Bogoch, a tropical infectious disease specialist at Toronto General Hospital who contributed to the study.
"Things don't happen in isolation anymore. Infections from the farthest corners of the world can quickly arrive on our doorstep."
— With files from Associated Press.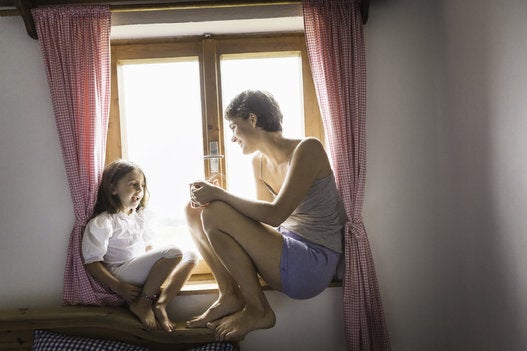 Easy Ways To Prevent And Treat Those Pesky Mosquito Bites