Director Alejandro Iñárritu's latest film, "The Revenant," has been making headlines since it began filming — and not always for the right reasons.
The making of "The Revenant" was a "living hell," according to one member of the crew in an interview with The Hollywood Reporter. Lead actor Leonardo DiCaprio agrees that the expensive shoot — which reportedly cost over $100 million — was one of the most difficult experiences of his life, according to The Telegraph.
The Golden Globe-winning drama follows the true story of fur trapper Hugh Glass (played by DiCaprio) who was left for dead after being attacked by a bear. It was filmed mostly in Alberta, with scenes also shot in B.C., as well as Argentina when the weather near Calgary proved to be too warm for the film's snowy vistas.
DiCaprio infuriated hundreds of Albertans when he claimed the warm winds that caused the film's production to shift to South America were caused by climate change, rather than routine weather phenomenons known as Chinooks.
The film, which is already being heralded as a masterpiece by some, deserves to be recognized for more than just the controversies over the shoot's difficulty and DiCaprio's climate change politics. The crew worked extremely hard to achieve stunning results.
Here are five incredible behind-the-scenes facts from the Alberta set of "The Revenant":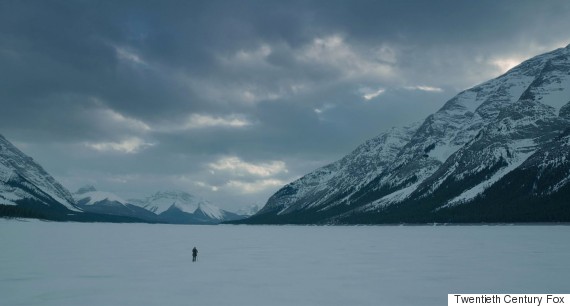 Finding perfect weather conditions, or making their own
"The Revenant" was shot entirely using natural light by cinematographer Emmanuel "Chivo" Lubezki, which requires that the setting and light conditions look exactly the same from scene to scene — an incredibly difficult task for a film that takes place entirely outdoors.
To get regular updates on optimal weather conditions, the producers brought in Global Calgary meteorologist Jordan Witzel.
"Any of us Albertans know how quickly the weather can change, and especially when you get into the mountains," said Witzel, according to iNews880. The meteorologist monitored at least 11 locations across Alberta and B.C. during the shoot.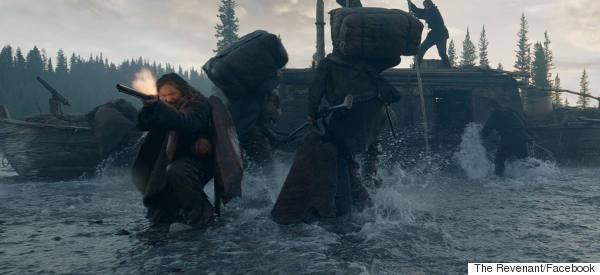 Unfortunately, there was one weather-related condition that was constant during the shooting season, and it just wasn't what the director wanted.
The water levels of the Bow, Kananaskis and Elbow Rivers were too low for the shots the film needed — Witzel told Global News he had assessed the river flows before Calgary's 2013 floods. Post-floods, some of the river sections were wider, and it "made the water levels seem lower."
According to Witzel, the production team paid hydro dams to raise the rivers' water levels.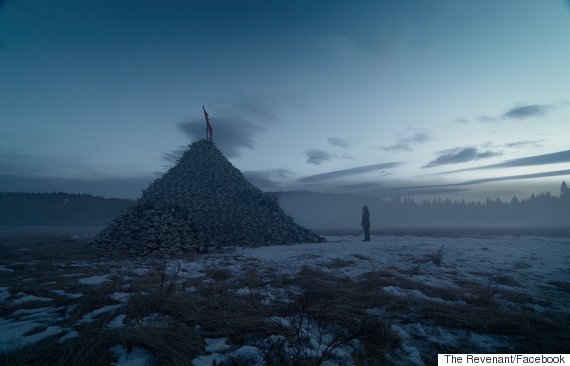 Building the most authentic sets
Production designer Jack Fisk was tasked with building complex sets for the film, everything from a 12-metre-high mountain of buffalo skulls to a replica-Romanesque church inspired by famed Russian film director Andrei Tarkovsky's 1966 film "Andrei Rublev."
To create an accurate frontier fort (Fort Kiowa) in Spray Valley Provincial Park, near Canmore, Fisk collected old lumber discarded by a parks department, the designer revealed to Architectural Digest.
Because it didn't look worn enough, Fisk says he picked the wood up with a forklift and dropped it three times, Departures reported.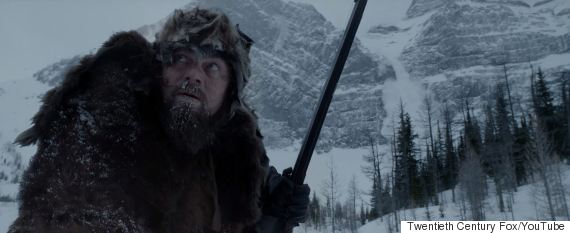 Creating an avalanche
Rather than resorting to CGI, Iñárritu used a crane (which the crew carted almost 2,500 metres (8,000 feet) up Fortress Mountain) to capture a real avalanche, according to Screen Daily.
Instead of waiting for an avalanche to happen, the crew made one themselves — using planes to drop explosives on the mountain, which the filmmakers had to catch in just one take.
Funnily enough, one critic called the slide "unnecessary and obvious" CGI.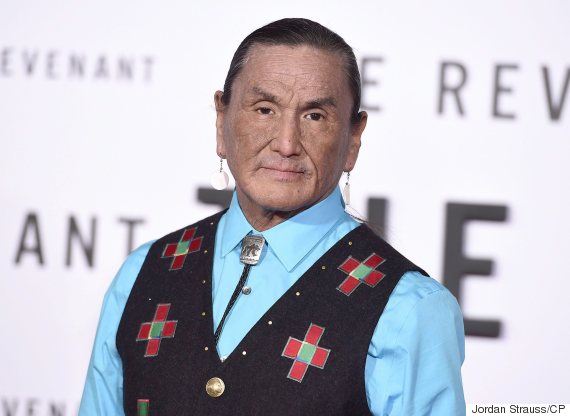 First Nations actor Duane Howard, who plays Elk Dog in "The Revenant," says he "choked up" when Leonardo DiCaprio dedicated his Golden Globe trophy to indigenous communities. (Photo: Jordan Strauss/CP)

Ensuring First Nations people were honoured in the film
Hundreds of extras, as well as some actors, were sought from First Nation communities around Alberta, including Tsuu T'ina, Sunchild and Maskwacis.
Acting coach Marla Gibbs says Iñárritu told her he wanted real emotions from the non-actors.
"They didn't have the background as actors, but they certainly had a background in their own culture of being displaced on their land, of feeling devalued and also of having great pride and having a connection with nature," Gibbs told the National Post.
The film's producers also hired a cultural advisor, Craig Falcon, who helped ensure that the film authentically portrayed Indigenous peoples.
"They didn't have the background as actors, but they certainly had a background in their own culture of being displaced on their land."
Falcon recalls noting that one of the character's names in the film was "Elk Tongue," which he told Iñárritu was not a name a First Nations kid would traditionally be given. The next day, Iñárritu had changed the character's name to Falcon's traditional name, "Elk Dog," Falcon told Aboriginal People's Television Network.
Before filming began, Iñárritu made sure the cast and crew took part in a traditional smudging and blessing ceremony to start production off on the right track, said Falcon in an interview with CBC Radio's "Unreserved."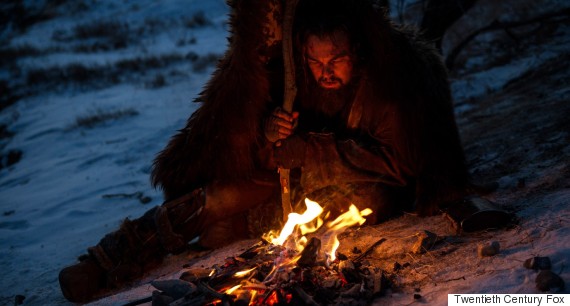 No match for Alberta's sub-zero weather
Before a Chinook rolled in and warmed the set, DiCaprio caught several bad colds during filming in the Rockies, where temperatures often dropped as low as -40 Celsius degrees.
In one scene, DiCaprio's character coughs up a large stream of phlegm. When a technician asked how the effect was created, Iñárritu laughed and informed him "no, that was for real," DiCaprio told The Telegraph.
Like Us On Facebook

Follow Us On Twitter
Also on HuffPost