Jeremy Landry and Sarah Isherwood had a wedding they'll be talking about for the rest of their lives.
And it's not just because they had a lovely ceremony and reception.
Landry and Isherwood had their wedding reception at St. Joseph's Lakeside Community Centre in Antigonish, N.S. as approximately 60 centimetres of snow fell on Saturday, CBC News reported.
Pictures captured by photographer Lisa Delorey give an idea of just how much came down.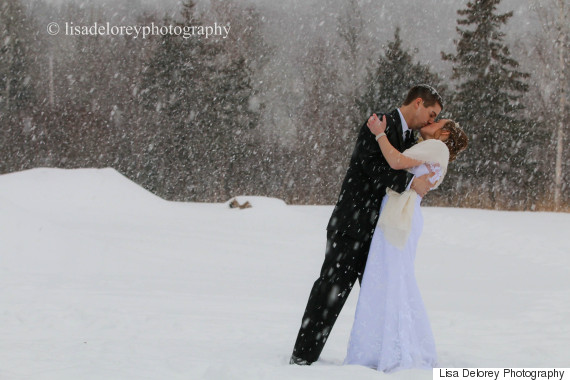 Some guests' cars were buried in the parking lot.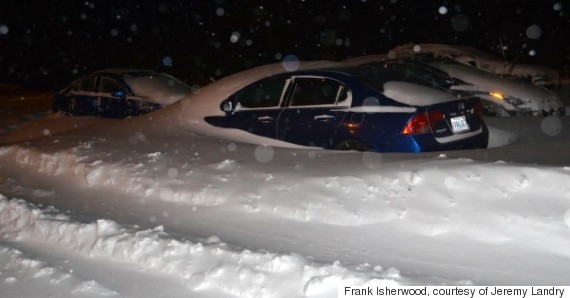 A shot of a car buried in snow outside Jeremy Landry's wedding. (Photo: Frank Isherwood, courtesy of Jeremy Landry)
So Landry did the most politely Canadian thing he could do — he left his own wedding at around 9:30 p.m., attached a snow plow to his truck, and helped guests escape.
"I plowed a path back to my place, a few got out with their own four-wheel drives," he told The Huffington Post Canada. "We probably took 20 people maybe, some back to our house."
Landry, who was the only one at the wedding with a plow, spent about seven hours clearing snow and didn't arrive back home until around 4:30 a.m.
"I didn't want people shovelling."
"I didn't want people shovelling," he said.
"It was basically easier for me to go back to my house, get my truck, put my plow on it and take care of things."
Landry plows snow during every storm, though it's not his full-time job. He works as a mechanic at an auto dealership and is also a volunteer firefighter.
But the plowing he did after his wedding is a story he plans to pass on to his grandkids.
Here are more photos of Jeremy Landry and Sarah Isherwood's nuptials: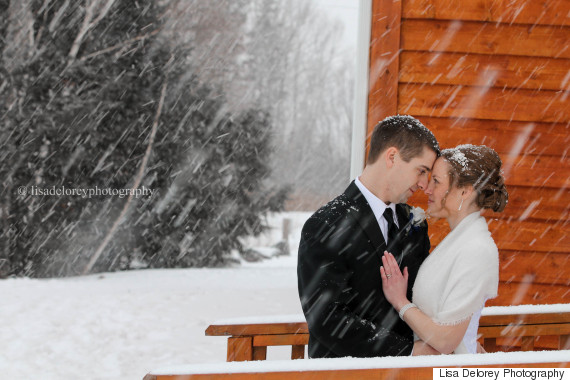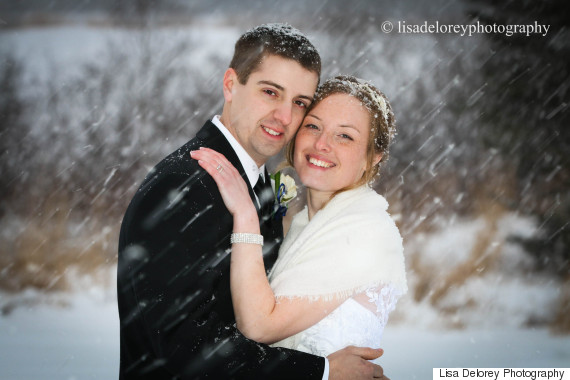 Like Us On Facebook

Follow Us On Twitter

Also on HuffPost:
Why We Hate Canadian Winters