He doesn't speak French and calls Boston home, but Kevin O'Leary might have a fair shot at becoming Canada's next Conservative Party leader.
According to a new poll, ex-cabinet minister Peter MacKay leads as frontrunner for leader, followed closely behind by the former "Dragon's Den" star.
The poll, conducted by Mainstreet research for Postmedia, found the two were nearly tied among Conservative voters in a hypothetical leadership race.
MacKay was the top choice for 25 per cent of Conservative supporters surveyed, with O'Leary close behind at just over 23 per cent. However, O'Leary polled higher than MacKay in B.C., Alberta, and Prairie provinces.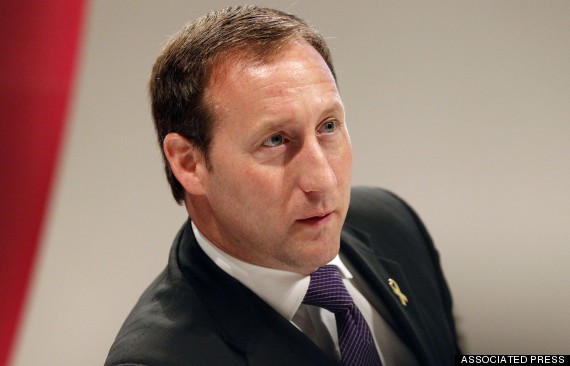 Former Justice Minister Peter MacKay is a top contender for the Conservative Party's next leader, according to a Mainstreet/Postmedia poll. (Photo: AP)
Other Tory favourites trailed in support, including Jason Kenney at 8 per cent, Lisa Raitt at 4.4 per cent, Maxime Bernier at 4 per cent, and Kellie Leitch at 3 per cent.
'I'm an inclusive person'
When O'Leary told reporters last week he was considering a bid for Tory leader, many compared him to another businessman-turned TV reality show star-turned politician south of the border.
O'Leary told Global News while he and Donald Trump both "enjoyed some interesting careers" on television, the similarities between him and Republican presidential nomination candidate end there.
"I'm half Lebanese, half Irish," he said.
"I'm born in Montreal, I'm a proud Canadian. I'm an inclusive person. I love Canada."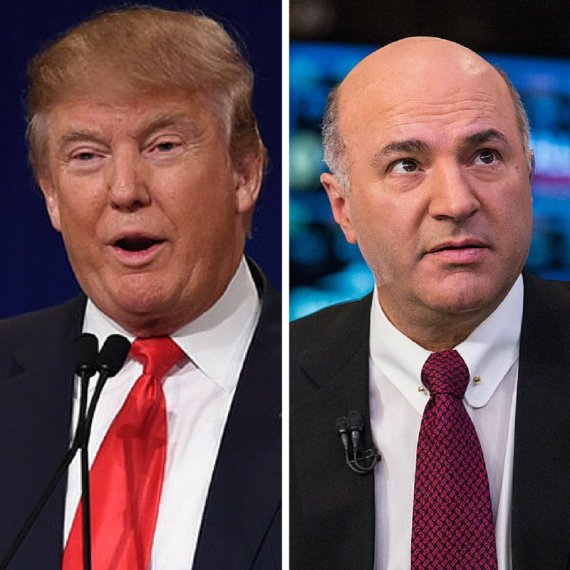 Kevin O'Leary says he's "very different" from Donald Trump. (Photo: Getty Images)
On Saturday, O'Leary also spoke with Evan Solomon about Stephen Harper's recent election defeat. He said while he congratulated the former prime minister on his long tenure and economic stewardship, Harper was a bit out of touch with what it means to be Canadian.
"We're extremely compassionate, open, inclusive people. That's the DNA of what being Canadian is," he said.
"Regardless of our party and our politics or what province we're born in, it's exactly that."
O'Leary said the mandate of every Canadian leader is "to remember who they are."
"If you ever, ever, ever go off that rail, that defined line, that definition of what makes you a Canadian, the weight of everybody else's goodwill and what's in their heart befalls you," he continued.
"And that's what unfortunately happened to Mr. Harper."
Doesn't speak French, Boston is 'home'
When asked if his lack of French skills would hamper a potential leadership bid, O'Leary said "it could be."
"But frankly, I'll never be good at speaking French, and I think French-speaking Quebecers know that," he said.
The Montreal-born O'Leary said he knows what's in Quebecers' hearts because that's where he's from.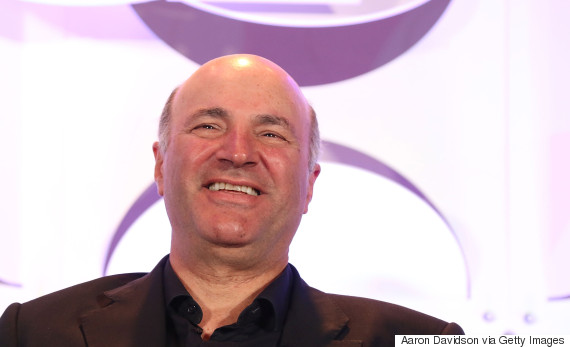 Kevin O'Leary at an event at Fontainebleau Miami Beach on January 20, 2015. (Photo: Getty Images)
However, his businesses are headquartered in Boston, a place he called "home" in 2013.
But O'Leary said the fact that he's comfortable in both Canada and the U.S. makes him a good ambassador who understands how both sides of the border work.
Predicts leadership opportunities 'in pretty well every party'
Still, a Conservative leadership contest is at least 18 months away, which O'Leary called "an eternity in politics."
O'Leary told Global News a leadership bid for the Liberal Party may not be out of the question, either.
"I think there'll be leadership opportunities in pretty well every party, although I'm pretty sure the NDP won't take my call."
The Mainstreet/Postmedia poll also asked NDP and Green supporters about their current leaders. Data shows Elizabeth May's approval to be over 84 per cent, and Tom Mulcair's at 72 per cent.
And when a question about selecting new party leaders came up, 77 per cent of Green supporters were opposed to a leadership race, while 48 per cent of NDP supporters said the same.
A random sample of 4,937 Canadians were surveyed by Mainstreet/Postmedia through a mix of landlines and cell phones. The poll has a margin of error of 1.39 per cent, 19 times out of 20.
Party margins of error are: Conservative: +/-2.32%; NDP: +/-3.87%; Greens: +/-6.21%; 19 times out of 20.
Also on HuffPost
Conservative Leadership Candidates