Remember when Valentino caused controversy with its "Africa-inspired" fashion show during Paris Fashion Week spring/summer 2016?
Well, it now has the complete editorial campaign to go along with it. And people are still upset.
The collection, which was described as "primitive" and "wild," featured clothing and accessories inspired by tribal African motifs, but were donned by mostly white models wearing cornrows during the runway show.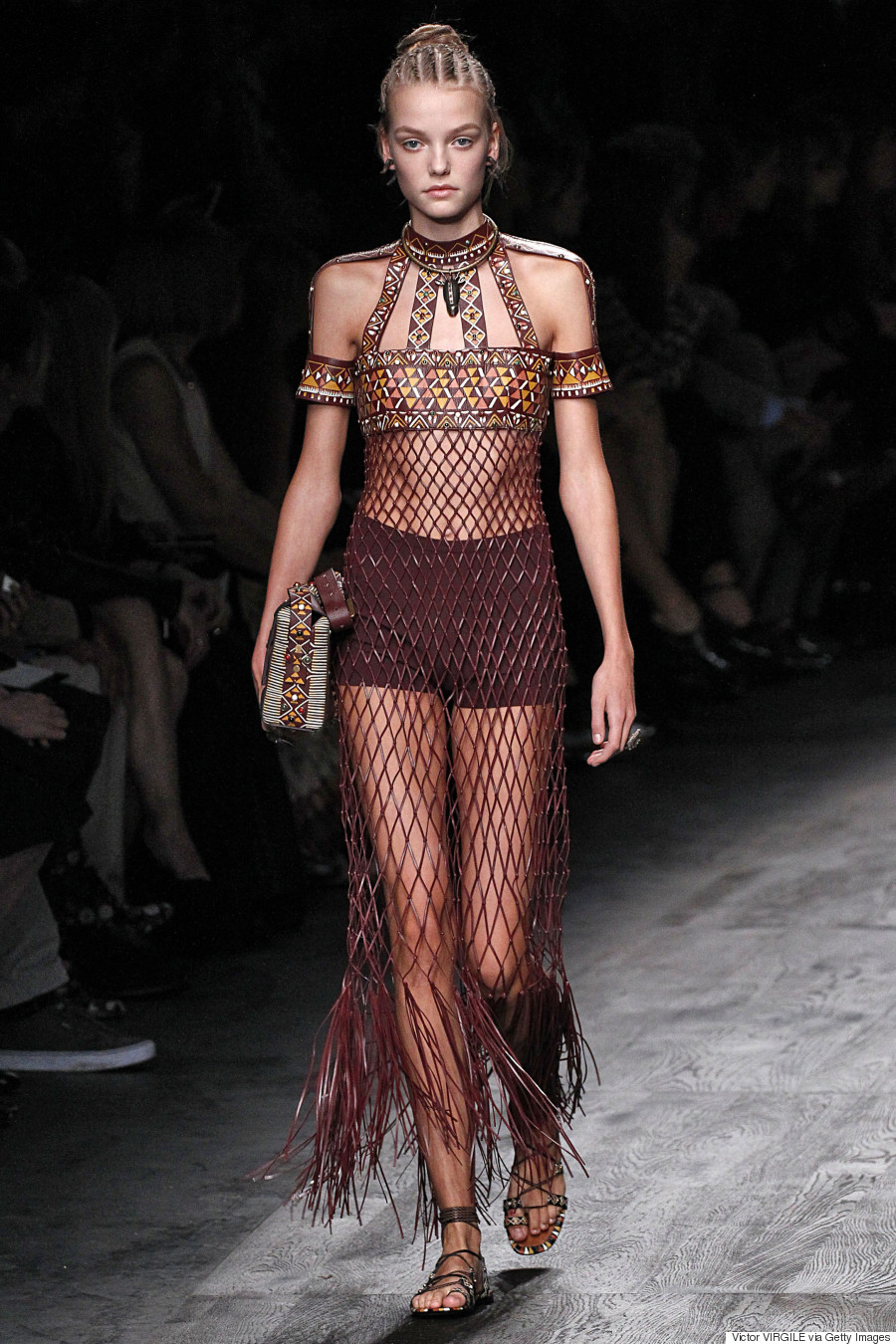 Naturally, people were quick to accuse the luxury brand of cultural appropriation, from the clothes to the models cast to the hairstyle.
For this campaign, however, the Italian fashion house, along with National Geographic photographer Steven McCurry, headed to Amboseli National Park in Kenya and recruited local Maasai people to make appearances alongside the top models in the images.
Being mindful of the backlash the collection received, Valentino creative directors Pierpaolo Piccioli and Maria Grazia Chiuri took to Instagram to explain the idea they wanted to execute with the collection and images:
"Our emotions about African Culture, the idea of beauty achieved by the interaction of different cultures, the idea of tolerance, this is the message we wanted to deliver," they write.

Alas, many fans were still left unsatisfied, writing in the Instagram comments that Valentino was simply using Kenya as a "prop," and asking why "white models are being used to represent the beauty of African culture."
And Twitter users felt the same way:
It appears that @MaisonValentino chose "neocolonial b.s." as next season's theme. Africa is the new appropriation. https://t.co/Aad7JzKiEw

— Laura Seay (@texasinafrica) January 16, 2016
Valentino is a mess.

How can they use mostly white models in an ad campaign of a collection inspired by Africa and shooted in Kenya?? Wth

— NJL (@SonshineZM) January 15, 2016
Valentino does a whole campaign based in Africa with desgins inspired by Africa and has one black model? :) pic.twitter.com/OoKYPv2sg0

— premium hun (@vindictivebxtch) January 15, 2016
This news comes days after Spanish high-street brand Mango came under fire for cultural appropriation after appointing top model, Kendall Jenner, as the star of their spring 2016 campaign, "Tribal Spirit," which showcases a collection "inspired by the African savanna."
*Sigh*
Oh, fashion. When will you learn?
Follow Huffington Post Canada Style on Pinterest, Facebook and Twitter!
Also on HuffPost