Getty
CRANBROOK, B.C. — The City of Cranbrook, B.C., confirms 20 deer were captured and euthanized during a recent cull in that East Kootenay city.
A release from the city confirms the cull, between Dec. 1 and Jan. 13, targeted areas where residents had complained about increased numbers of urban deer, and where a count in November had identified a growing deer population.
According to city officials, the Nov. 7 count found 137 deer within city limits, the highest number since the program began in 2010.
The city also says nearly 400 kilograms of meat from the euthanized deer was processed and donated to local charities.
Protesters gathered at Cranbrook City Hall on Monday night and vow to hold another demonstration on Friday, arguing the cull was carried out inhumanely and without proper notification.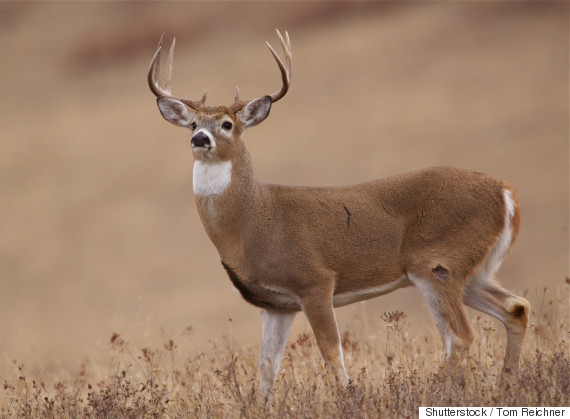 Twenty deer were captured and euthanized during a recent cull in Cranbrook, B.C. (Photo: Shutterstock)
The B.C. Deer Protection Society and the Animal Alliance of Canada have lodged formal complaints with the Minister of Forests, Lands and Natural Resource Operations.
Both groups allege fawns were captured in clover traps — large netted traps that allow deer to enter but not escape — and remained in the traps for hours before contractors arrived to euthanize them using a bolt gun.
In one case, the society alleges contractors shot a fawn twice, but it was still kicking as they dragged it away for disposal.
Cranbrook Mayor Lee Pratt says Cranbrook has a permit to cull urban deer but he refused comment on the latest allegations.
Culling of urban, habituated deer has caused controversy on Vancouver Island and across the southern Interior, with advocates saying deer threaten humans, pets and infrastructure, while critics point to non-lethal methods to reduce deer numbers.
Habituated deer can be aggressive at certain times of year, posing a threat to people and pets, and culls have been conducted in communities across Vancouver Island, southern and southeastern B.C. (CHBZ)
Also on HuffPost: