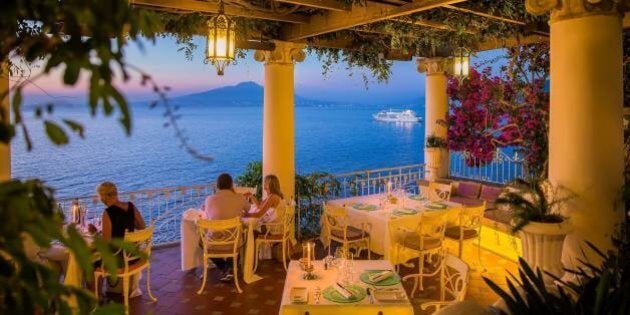 A dazzling Indian palace fit for a maharaja has taken the top spot in TripAdvisor's 2016 Travelers' Choice Awards, receiving glowing reviews from guests who gave it top marks and were effusive with their praise.
In the 14th edition of the travel site's Travelers' Choice Awards, the Umaid Bhawan Palace was named the best hotel of 2016, with a five out of five bubble rating among its 840 guests.
Built over 15 years between 1928 and 1943 after its namesake, the Maharaja Umaid Singh, the palatial hotel is literally fit for an Indian king, as the sprawling property is the principal residence of the Jodhpur royal family.
An architectural blend of western and eastern design, the stately, golden sandstone monument features a 32m-high cupola inspired by the European Renaissance and Art Deco influences, while rows of columns and towers are reminiscent of the Rajput heritage.
The palace features 347 rooms.
The opulence is enough to make even the most jaded and affluent guests nod their approval, with its shiny marble flooring, grand staircases, live peacocks, lavish furnishings and lush palace gardens.
"A living dream. Truly a magical and fascinating experience. Majestic architecture and intricate detail," wrote one guest.
Rounding out the list is the Shinta Mani Resort in Siem Reap, Cambodia and the Bellevue Syrene in Sorrento, Italy.
The rest of the top 10 list is made up of European, Southeast Asian and tropical addresses.
Meanwhile, not all of the top-rated hotels that landed on this year's list will break the bank. The average nightly rate at the Shinta
Mani Resort, for example, is pegged at $199, while a room at the fifth-ranked Achtis Hotel in Afitos Greece can be had for as low as $80 a night during low season in September.
Winners were determined based on the millions of reviews collected in a single year from TripAdvisor travelers worldwide.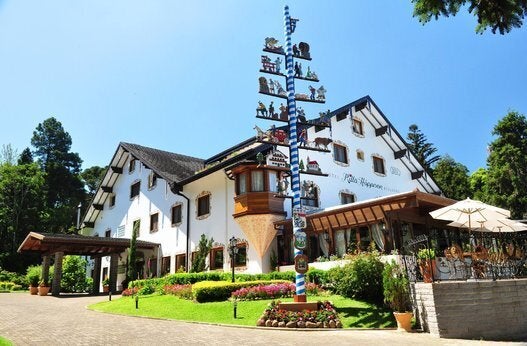 Here are the top 10 hotels for 2016 according to TripAdvisor members:
1. Umaid Bhawan Palace Jodhpur – Jodhpur, India
2. Shinta Mani Resort – Siem Reap, Cambodia
3. Bellevue Syrene – Sorrento, Italy
4. Hanoi La Siesta Hotel & Spa – Hanoi, Vietnam
5. Achtis Hotel – Afitos, Greece
6. Belmond Le Manoir aux Quat'Saisons – Great Milton, United Kingdom
7. Mirihi Island Resort – Mirihi, Maldives
8. Bucuti & Tara Beach Resorts Aruba – Palm-Eagle Beach, Aruba
9. Calabash Luxury Boutique Hotel & Spa – Lance aux Epines, Grenada
10. Hotel Ritta Höppner – Gramado, Brazil
Additional winners include:
Top Luxury Hotel in the World: Nayara Springs – La Fortuna de San Carlos, Costa Rica
Top Luxury Hotel in the U.S: The Langham, Chicago – Chicago, Illinois
Best Bargain Hotel in the World: Sakli Konak – Uchisar, Turkey
Best Bargain Hotel in the U.S: The Inn Above Oak Creek – Sedona, Arizona
Top Small Hotel in the World: Edgar House – Chester, England
Top Small Hotel in the U.S: Keeter Center at College of the Ozarks – Point Lookout, Missouri
Best Hotel for Service in the World: Hotel Residence Agnes – Prague, Czech Republic
Best Hotel for Service in the U.S: Desert Riviera Hotel – Palm Springs, California
Best B&B and Inn in the World: Casa Portagioia – Tuscany, Italy
Best B&B and Inn in the U.S: A G Thomson House Bed and Breakfast – Duluth, Minnesota