The economy is in flux and worry is bearing down on everyone right now.
It's a perfect time for an escape. And you can do that at this small, private island in Florida, which you can rent out for around $1,500 per night (US$1,000).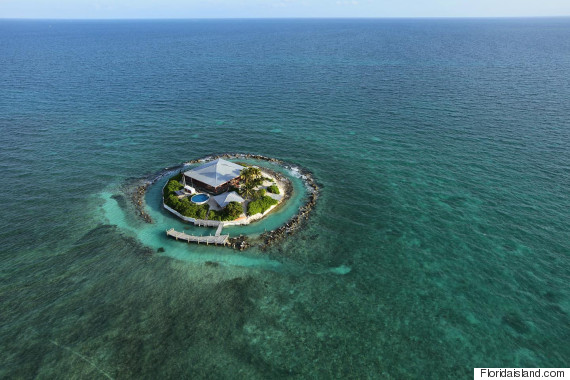 A three-minute boat ride off shore takes you to East Sister Rock Island in the Florida Keys.
The 1.37-acre island, which is located on a coral reef, has a 2,500-square-foot Bahamian house where you can enter or exit through 19 sliding glass doors.
There are three bedrooms, two bathrooms, an open kitchen, and an entertainment area with a TV that has access to almost 100 channels.
The home is also powered entirely through solar and wind electricity.
Easter Sister Rock Island On Sale for US$8.5 million
It can be rented in full for US$7,000 a week throughout the year, although it's $7,500 during Spring Break and other holidays. A stay over New Year's will set a renter back $9,000 per week.
But if renting doesn't suit you, there's also an option to buy it, if your pockets are deep enough.
East Sister Rock Island was listed on Zillow for $8.5 million in December, although it was re-listed for $11 million (around C$16 million) earlier this month.
It had previously hit the market for US$12 million in 2011, Curbed reported.
So there's plenty of relaxation (and even a revenue opportunity) available out there in the Florida Keys. If you can afford it, that is.