VANCOUVER — The provinces and territories want Ottawa to increase federal health spending by as much 25 per cent to help them deal with rising costs.
British Columbia Health Minister Terry Lake made the comment as they prepare for a Thursday meeting with Federal Health Minister Jane Philpott.
"I don't think you can talk about health care without talking about money,'' Lake said at a news conference Thursday.
"I mean it consumes 43 per cent of many of our provincial budgets and so while we are happy to have discussions and have more in-depth discussions around funding, we are clear that we can't really discuss health care without talking about how we are going to pay for it.''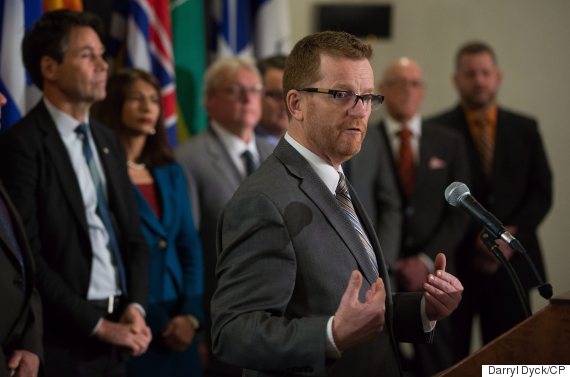 B.C. Health Minister Terry Lake is flanked by his provincial and territorial counterparts while speaking during a news conference after the first day of a meeting of the ministers in Vancouver, B.C. on Jan. 20, 2016. (Photo: Darryl Dyck/CP)
Philpott has suggested she wants to focus on how to spend health dollars more efficiently.
Earlier this week she said the federal government will join a provincial program that buys drugs in bulk to save money.
Michael Prince, a health policy expert at the University of Victoria, has said the Liberals are signalling they want to engage with the provinces, but he warns that health issues always boil down to dollars.
He said the previous Conservative government was not hands-on when it came to intergovernmental issues such as health care.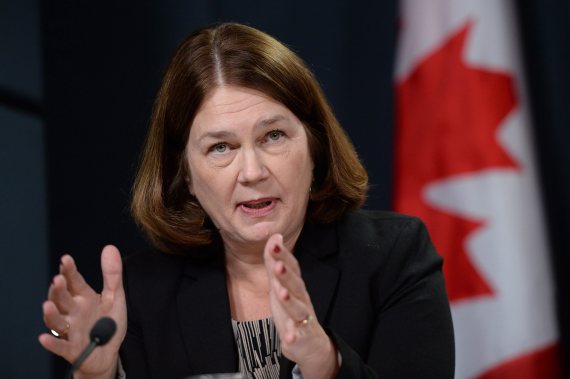 Federal Health Minister Jane Philpott. (Photo: The Canadian Press)
Lake has said that he's not expecting huge breakthroughs on funding formulas, but the health talks could pave the way for agreements in the fall.
Ontario Health Minister Eric Hoskins said the ministers appreciate the new federal government's "refreshing'' approach to collaborating with the provinces, but that doesn't mean Philpott will get a free pass.
"I think it is fair to say that there is a spirit in the room today which is really enthusiastically looking forward to a different type of relationship with our federal partner,'' Hoskins said.
"That doesn't mean that we are not going to, all of us, have the best interests of the citizens of our provinces and territories at the fore.''
Also on HuffPost