When news broke yesterday that Prince Harry was dating Princess Maria-Olympia of Greece and Denmark, we were intrigued. Who was this 19-year-old aristocrat who had stolen the handsome royal's heart?
Well it turns out the daughter of Crown Prince Pavlos and Crown Princess Marie-Chantal of Greece is not only gorgeous, but also super stylish and cool — as in, sits besides Emma Watson front row at Paris Fashion Week-kind of cool.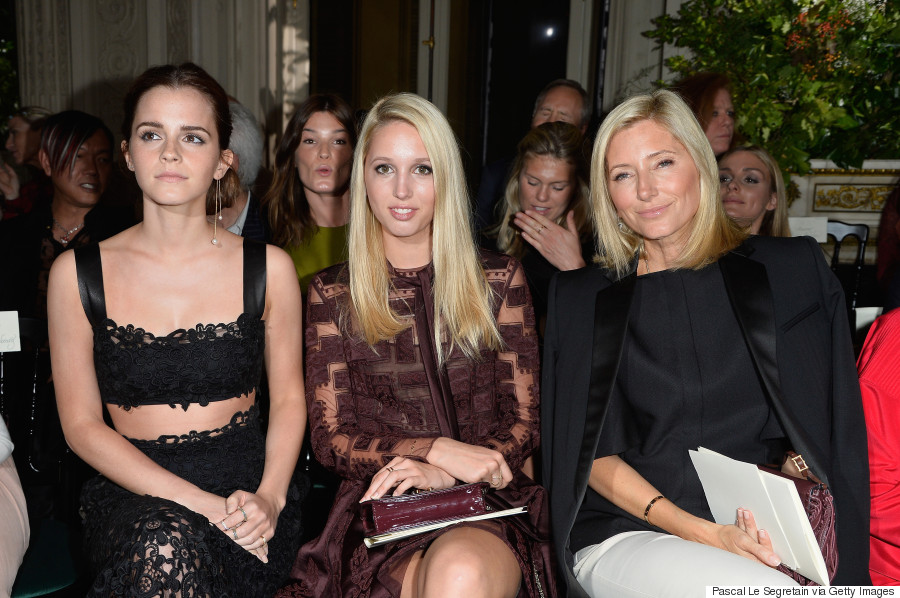 Emma Watson, Princess Maria Olympia of Greece and Crown Princess Marie Chantal of Greece attend the Valentino show as part of Paris Fashion Week - Haute Couture Fall/Winter 2014-2015 at Hotel Salomon de Rothschild on July 9, 2014 in Paris.
The blond beauty was born in New York City and raised in London, but is back in the Big Apple, studying at NYU and living in Soho (like we said, super cool). And she's quite the social media star, with almost 61,000 followers on Instagram. Her feed is filled with killer #OOTDs, gorgeous vacation snaps, and other notable names in the fashion world including Balmain's Olivier Rousteing and Victoria's Secret Angel, Lily Aldridge. Basically, the Princess is reigning over the social media app, and we're totally bowing down in admiration.
Unfortunately a "senior Royal source" has squashed the rumours of a romance brewing between Harry and Olympia, and while we mourn at what could have been, we take solace in the fact that we've just discovered our new Royal style icon.
Check out some of Princess Olympia's most fashionable grams below!
Also on HuffPost