An anti-monarchist group wants the federal government to remove the Queen, or any subsequent royals, from Canada's coins and stamps.
Republic Now, an organization that's pushing for Canada to elect its own head of state, last week called on the federal government to feature someone other than the queen on the country's postage.
The group urged people to email Canada Post and the national Stamp Advisory Committee with the request.
In an interview with The Toronto Sun, Republic Now board member Wayne Adam said the royal family should also be dropped from Canada's coins.
"The stamps and coins of an independent nation on the eve of its 150th anniversary should celebrate its own people and achievements, not those living in the palaces of a foreign nation," he told the newspaper.
Adam claimed that Canada's first prime minister, John A. Macdonald, had only been displayed on four stamps, while the queen has appeared on 76.
Canada Post has issued four stamp collections this year: one displays the Queen, while others commemorate UNESCO World Heritage Sites, Black History Month, and the Year of the Monkey.
The Crown corporation issued a stamp featuring Macdonald last year to honour what would have been his 200th birthday.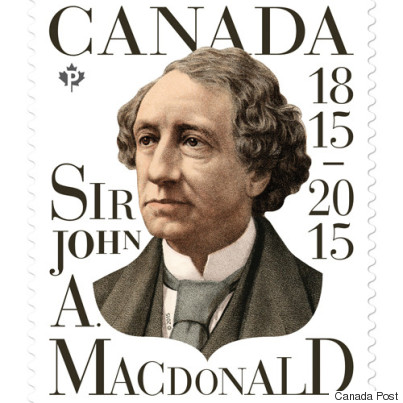 Republic Now's effort comes months after Dror Bar-Natan, a math professor from Israel, challenged the constitutionality of pledging allegiance to the Queen as part of a Canadian citizenship oath.
An Ontario court upheld the requirement, but Bar-Natan later recanted the "royalty part" of the oath.
Like Us On Facebook

Follow Us On Twitter

Also on HuffPost:
Women Who Could Be On New Canadian Bill