Zack Shapiro knows you don't want to leave your house on a Friday night to get munchies, so he's launching a new service to help.
QuikSnax Calgary is a locally-owned snack delivery service "dedicated to getting you your grub late at night," according to its website.
"Don't drive drunk. Don't drive in the cold. Don't drive because honestly, you're too lazy to drive. Call us instead and get the munchies you need delivered to your door," it reads.
The company will deliver fast food or various convenience-store items to customers on Fridays and Saturdays between 6 p.m. and 2 a.m., within Calgary city limits.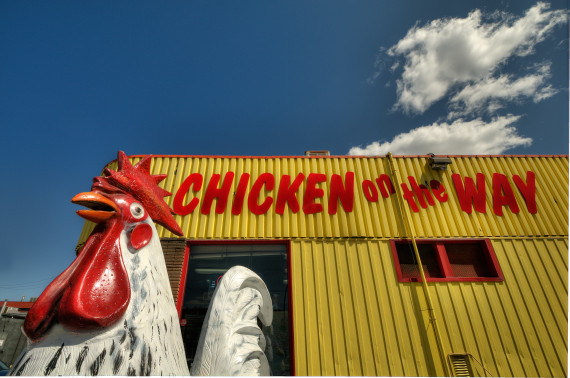 Chicken On The Way isn't on QuikSnax's list of restaurants, but you could ask for it. (Photo: Getty Images)
The economics student told Metro he's launching the service to make some money while completing his degree.
Shapiro said he hopes the call-to-order service will appeal strongly to bar hoppers willing to pay a little extra cash for convenience.
"I'm quite frankly often willing to do that, and other people will be too."
There's a $5 delivery charge for the first 5 km from downtown Calgary, and $10 for the first 15 km.
The service officially launches Feb. 4.
Also On HuffPost:
Colleges With The Most Midnight Munchies