Burnaby RCMP are asking the public for help after a man may have tried to kidnap an 18-month-old baby on Friday.
Around 4:30 p.m., officers were called about a "suspicious circumstance" at Lougheed SkyTrain station that "may have been an attempted abduction," said a media release on Wednesday.
No one was injured in the incident, and the suspect ran off.
He is believed to be about 45-years-old and 5'2" with a thin build and dark complexion. He was last seen at the corner of Lougheed Highway and Government Street wearing dark blue jeans, black boots, and a dark rain jacket with a tear in the back.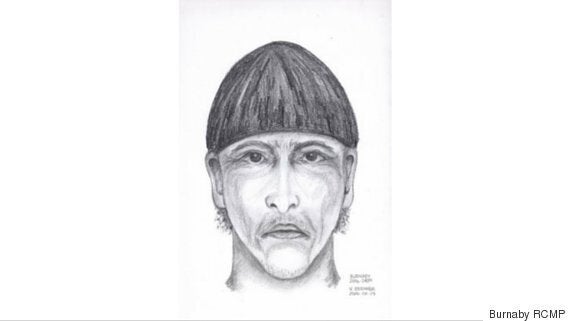 A composite sketch of the suspect, courtesy Burnaby RCMP.
Anyone with information is asked to call RCMP at 604-294-7922 or Crime Stoppers to remain anonymous.