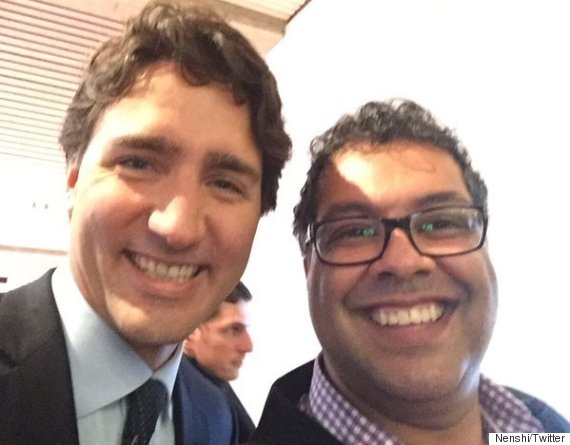 Calgary Mayor Naheed Nenshi took some issue with Prime Minister Justin Trudeau's comments at the World Economic Forum in Switzerland Wednesday.
"My predecessor wanted you to know Canada for its resources," Trudeau said during a keynote address in Davos. "I want you to know Canadians for our resourcefulness."
Nenshi said he wouldn't have used the same language as Trudeau, saying he prefers to describe Canada as "resource plus," Global News reported.
"We are still a resource-based economy. Our biggest export is still energy. And I do not see a path where that does not continue to be the case, so clearly we need to do what we can on market access," Nenshi told CBC News.
PM: Davos is nice, but you have to come to Whistler. Dude, I'm right here in the front row. #meantBanff #ofcourse #WEF16

— Naheed Nenshi (@nenshi) January 20, 2016
The most important issue facing resource-rich Alberta right now is how to get the province's products to tidewater, the mayor added.
Some experts, including former Liberal cabinet minister Brian Tobin, say its important Canada isn't seen as running away from from the resource sector, as commodities are cyclical, Metro News reported.
"(Trudeau) has put another question mark around the government's attitude towards resources. It adds an extra level of nervousness to a situation that's already boiling with nervousness," Mount Royal University political analyst David Taras told the Calgary Herald.
However, Nenshi's comments may not be technically correct.
According to Statistics Canada data released in September, energy is the country's second-largest export. The shift, which placed auto exports on top, could be interpreted as another indicator of how oil's collapse is altering Canada's economy.
Like Us On Facebook

Follow Us On Twitter

Also on HuffPost:
Alberta's Biggest Oil And Gas Companies