Canadian-born Bollywood actress Sunny Leone faced a ridiculous line of questioning from a CNN-IBN host last week — inexplicably focused on her past as a porn star.
"She's someone who generates curiosity and hatred all at the same time," Chaubey said in the interview set up.
In the days after the segment aired, which felt like a moral inquisition at times, "Hot Seat" host Bhupendra Chaubey has faced backlash for his confrontational sit-down with Leone.
The Sarnia, Ont.-born actress made her foray into mainstream Bollywood cinema four years ago after working in the adult film industry in the United States.
Leone told Chaubey it's a part of her past and she has zero regrets about. She added that she's an actress with a business mind.
Chaubey continued to press Leone about her past, framing follow-up questions and comments in a way to both seemingly shame the star and attempt to draw out an admission that she regrets her past adult film work.
At one point, the "Hot Seat" host blamed Leone's Bollywood break for single-handedly catalyzing India into the world's biggest consumer of porn, and accused of being a moral temptress to married Indian women everywhere.
"Sorry, I don't want your husbands, at all. I have my own," she said.
Here are three times Leone slayed Chaubey in the interview:
On her 'porn queen' reputation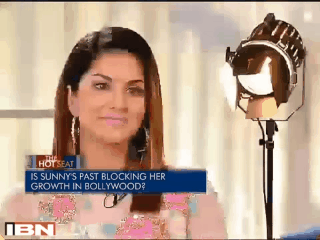 "On one hand, you said that you are a business person. You're a realist. And I take that point. But do you not sometimes get affected by the fact that your past, you know, your past that you were this 'porn queen.' will continue to haunt you?"
"I've never said haunt. I've never said held back. I'm not held back ... Everything that I've done in my life has lead me into this seat."
On childhood dreams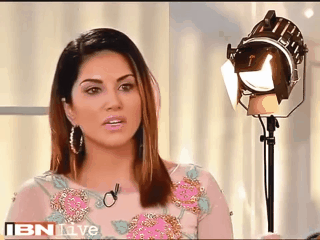 "How many people would think in terms of growing up to be a porn star?"
"It wasn't something that I aspired to do."
On being a woman with a body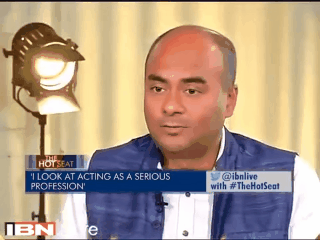 "Do you believe it's your body that will ultimately take you everywhere?"
"But it's everybody's face and body that takes them everywhere when you work in entertainment. Every single actor or actress, their skill level, the determination or whatever their training in life separates them from one actor to the next. But it is the beautiful face we see on television that we're attracted to watch that we want to turn the channel to their show, or their program or their movie. We buy movie ticket because we are attracted to the fantasy or the allure of who that person is. That's what entertainment is. It's a fantasy."
Fans have rushed to support Leone, praising her thoughtful responses during what some fellow Bollywood actors and actresses have called a "rude" and "downright distasteful" interview.
Chaubey has since defended himself in a blog post:
Frankly, let me be honest with you folks. She did tell me half way through the interview, that she felt it was like an interrogation. She did concede that if she knew the format, she would have been better prepared. But ever since the first airing of the interview, I am only seeing positive feedback for her. So Sunny, you did well! It doesn't matter that I was convinced at the end of the interview that you were an extremely brave woman to have dealt with your past in the manner in which you did. It's the viewer that counts. Whether its you or me.
He did, however, stop short of offering any apology.
I simply did the job of asking questions, yes which were perhaps moral in nature. But isn't that also the story? I did mention this multiple times in course of the interview that Indians were a bunch of hyper hypocritical people.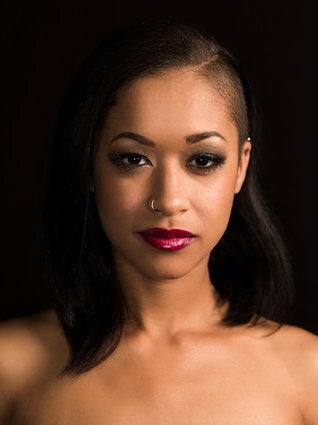 Slideshow: Intimate Portraits Of Porn Stars Shine A Different Light On XXX Actors