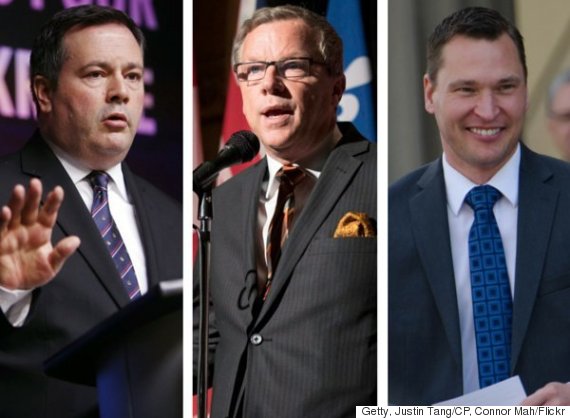 MONTREAL — The rejection by Montreal-area municipal leaders of TransCanada Corp.'s proposed Energy East pipeline prompted a sharp political rebuke from some parts of Western Canada on Thursday.
The Montreal Metropolitan Community, which represents 82 municipalities and 3.9 million residents, said it opposes the project and will defend that position at Quebec environmental impact and National Energy Board hearings.
Montreal Mayor Denis Coderre, the current president of the organization, said the decision was unanimous and that the environmental risks of a spill far outweigh any economic benefits for the region.
Prairie provinces fire back
That position sparked anger in Alberta and Saskatchewan.
Deron Bilous, Alberta's minister of economic development and trade, said his province is now doing its share to combat climate change while facing tremendous challenges with the collapse of oil prices.
"We all look to the same resource revenues to create jobs and fund the social programs we all depend on,'' Bilous said. "The mayor of Montreal's statement today is therefore both ungenerous and short-sighted. Everyone loses if we destroy our resource economy.''
Saskatchewan Premier Brad Wall called it sad that leaders from Quebec would be so "parochial'' about a project that would benefit all of Canada.
I trust Montreal area mayors will politely return their share of $10B in equalization supported by west #EnergyEasthttps://t.co/DUtlu4VjPx

— Brad Wall (@PremierBradWall) January 21, 2016
Wall said Quebec will receive about $10 billion in equalization payments this year.
''For the better part of the past decade the western Canadian energy sector and western Canadian taxpayers have supported a great portion of these transfer payments as well as the Canadian economy,'' he said in a statement.
"Is it too much to expect that these Quebec municipal leaders would respond to this reality with generous support for a pipeline that supports the very sector that has supported them?''
The foreign oil shipped to QC = no economic benefit to Quebecers. CDN oil production = billions in transfer payments that benefit Quebecers.

— Jason Kenney (@jkenney) January 21, 2016
Coderre said the project is worth about $2 million a year in economic benefits to the Montreal area, while the cleanup of a major oil spill could cost between $1 billion and $10 billion.
Environmental consultations were held across the Montreal territory last September and October and Coderre said the majority of the 140 groups that submitted briefs were opposed to the project.
TransCanada maintains that pipelines are safer and more environmentally friendly than rail for transporting oil.
A TransCanada spokesman was hopeful the company could keep channels open with elected Montreal-area officials.
"We will continue to listen to other elected leaders in Quebec and stakeholders across the province as we take their concerns and input seriously,'' Jonathan Abecassis said in a statement.
Mr Coderre demands billions in taxpayer-funded infrastructure,but opposes multi-billion $ job-creating private sector infrastructure project

— Jason Kenney (@jkenney) January 21, 2016
The proposed pipeline would take Alberta crude as far east as an Irving Oil refinery in Saint John, N.B., and would be capable of carrying up to 1.1 million barrels a day from the West to the East.
The project would include existing TransCanada (TSX:TRP) pipeline as far east as Montreal, plus new pipeline to be constructed through Quebec.
Wildrose Leader Brian Jean said the Alberta NDP government's strategy around pipelines is failing and that it's time Premier Rachel Notley started standing up for the province against ''unfair attacks.''
"While Mr. Coderre dumps a billion litres of raw sewage directly into his waterways and benefits from billions in equalization payments, his opposition to the Energy East pipeline is nothing short of hypocritical,'' Jean said.
You can't dump raw sewage, accept foreign tankers, benefit from equalization and then reject our pipelines https://t.co/J94PksWtJt#ableg

— Brian Jean (@BrianJeanWRP) January 21, 2016
"Montreal buys millions of barrels of foreign oil from dictatorships, but it is rejecting oil from their friends in Confederation. It's disgraceful! This is a project that will benefit all of Canada and will improve our GDP by $55 billion. It's time that Rachel Notley realizes this and starts fighting for Alberta.''
In December, TransCanada filed an amended application with the National Energy Board that included some 700 changes to deal specifically with environmental concerns. One month earlier, the company announced it wouldn't build an oil export terminal in Quebec.
The company estimates the cost of the pipeline will now come in $15.7 billion, up from the original $12 billion price tag. That amount doesn't count the existing pipeline assets that will be converted for use in Energy East.
Greenpeace applauded Coderre's announcement, saying it should send a signal to Prime Minister Justin Trudeau to reject the project.
"Trudeau already said that pipelines projects must be accepted by the local communities before they get approved,'' said spokesman Patrick Bonin.
Also on HuffPost: