Vivienne Westwood isn't one to shy away from making a statement, and her latest men's runway show is proof.
The 3D phallic accessory was worn by a few of the models walking the catwalk, some donning silver versions and other donning gold.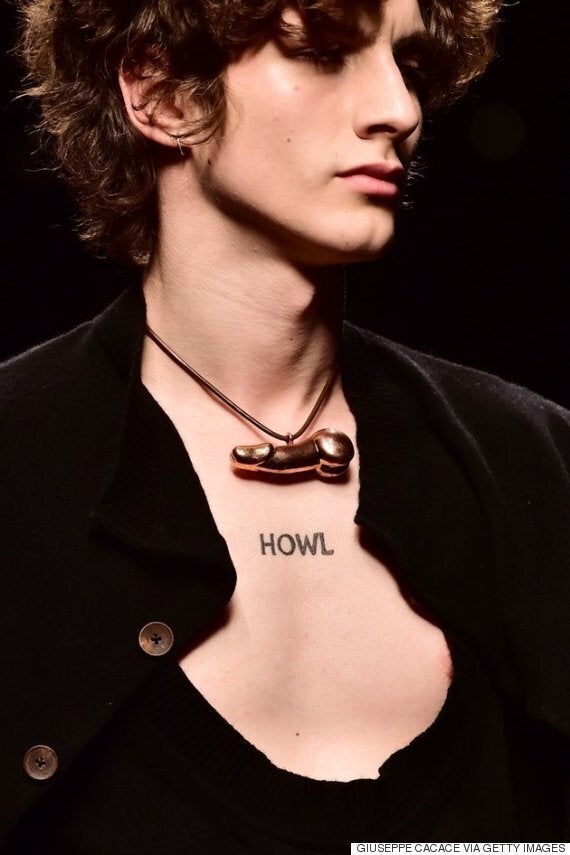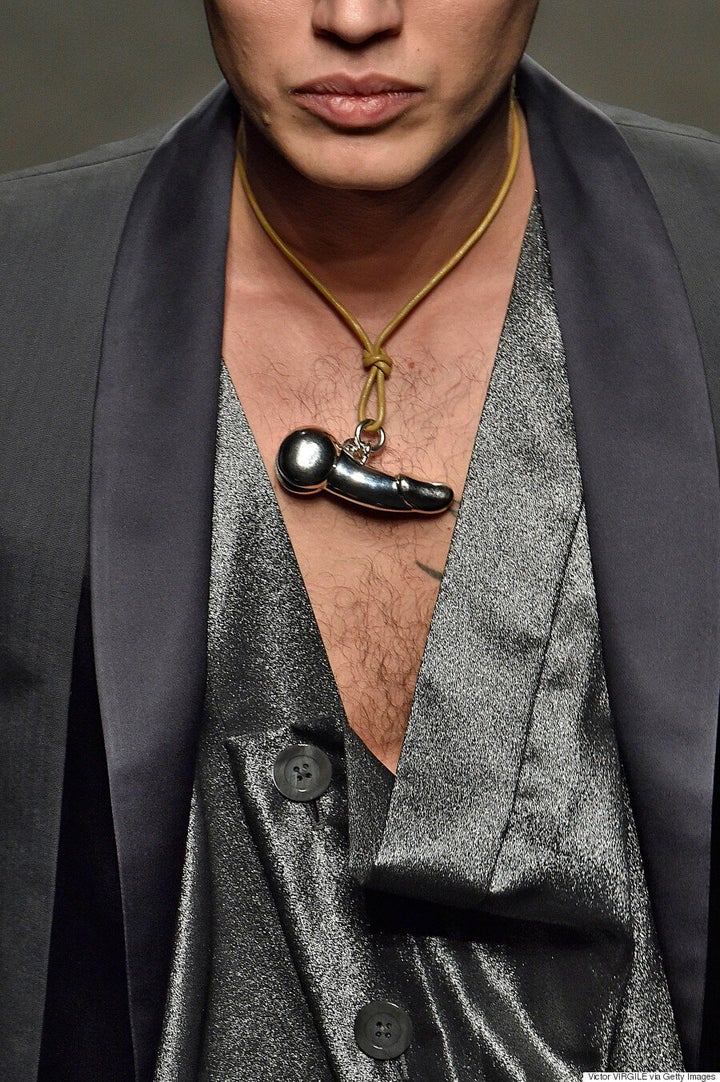 According to Vogue Runway, the name of the collection was "Be Specific." But what "specifically" could Westwood be trying to convey with these penis pendants?
As Mic puts it, "While the male models wore the ultimate signal for masculinity around their necks, their clothing freely rejected gender norms, with flowing dresses, shiny blouses and makeup favored over structured 'menswear' clothes."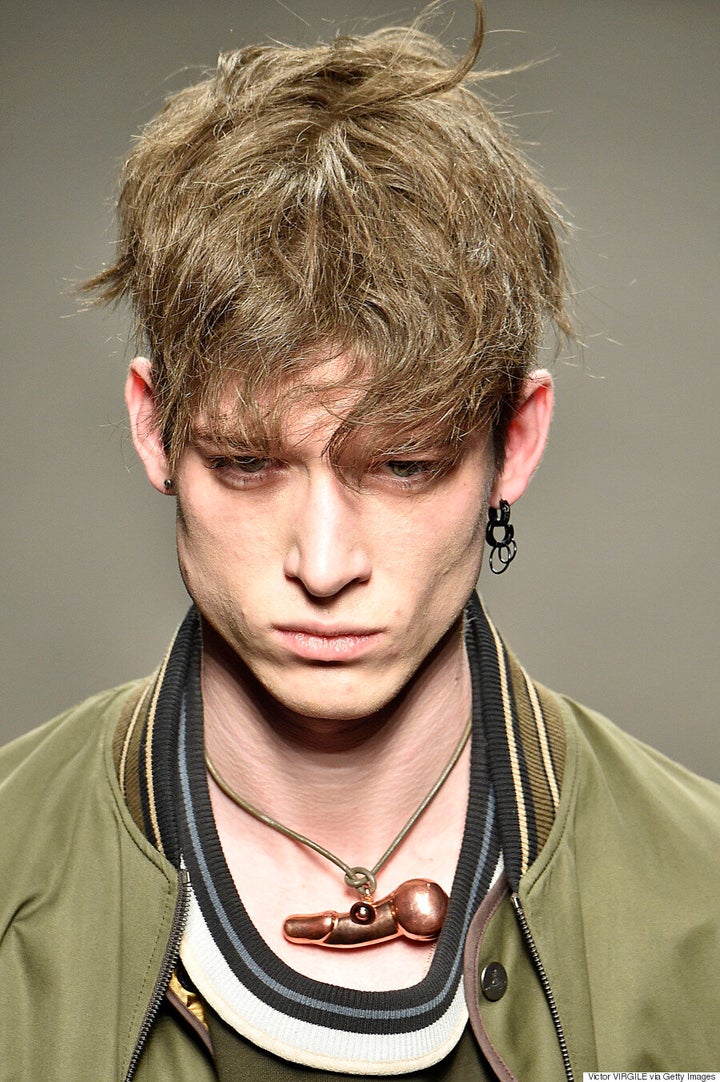 Penises, so hot right now (apparently).
Check out the rest of the collection below: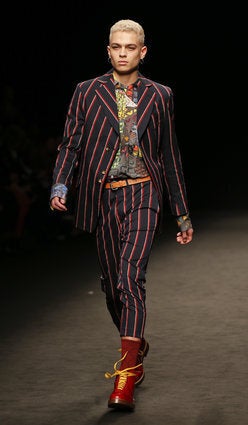 Vivienne Westwood AW 16 Menswear