When it's this cold outside, there are few things as satisfying as a big, hot bowl of soup.
In the slideshow below, we rounded up 28 delicious soup recipes. From creamy chowders to classic French onion soup, these dishes are sure to keep you satisfied on the coldest winter nights.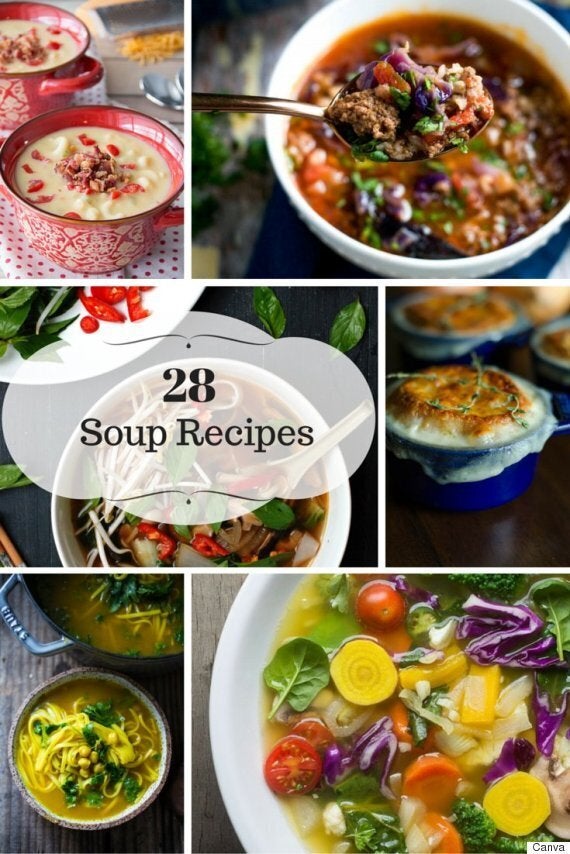 Making soup from scratch isn't as difficult as you think, according the experts at Simple Bites. To start, you should choose a type of fat followed by your base. Butter is the best fat for creamy soups, while broth-based blends do better with fats like olive oil. Bases can range from stocks to cream or milk and occasionally tomato purée.
Once a base is chosen, choose a protein and veggies followed by spices. Proteins should be cooked in advance and vegetables should be sauteed in the fat before combining all ingredients and letting it simmer for an hour or two.
What's your favourite flavour of soup? Let us know in the comments below.