The small, northern community of La Loche, Sask., is reeling after a shooting that left four dead and multiple others injured on Friday afternoon.
The shooting took place at two locations: La Loche Community School and a home in the 300 block of Dene Crescent.
Approximately 100 members of the community attended a candlelight vigil on Friday evening to mourn those lost.
"Obviously this is every parent's worst nightmare,'' said Prime Minister Justin Trudeau, speaking from Davos, Switzerland. "We all grieve with and stand with the community of La Loche and all of Saskatchewan on this terrible, tragic day.''
Here's what we know so far about those who lost their lives in the tragic attack:
Marie Janvier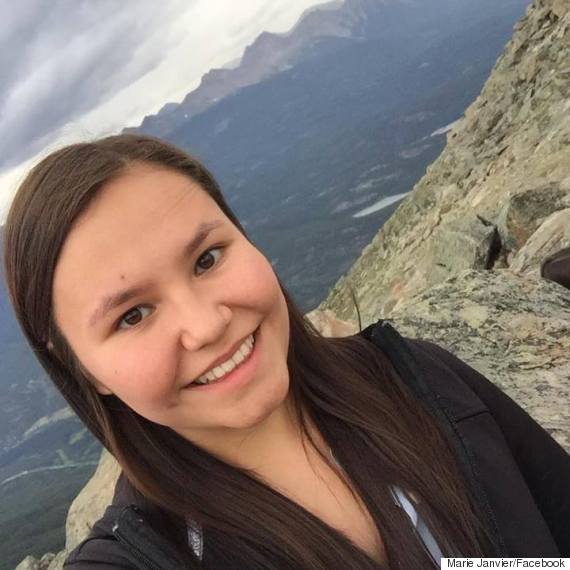 Marie was a 21-year-old teacher's aide at the school.
Kevin Janvier, acting mayor of La Loche, was initially told his daughter was one of the victims, according to The Globe and Mail. But, it was another Kevin Janvier's daughter who had been killed.
The acting mayor said the mistaken identity "shattered" his heart.
Marie's family members say they'll miss her charming personality and her smile.
"She was a really good storyteller," her cousin Patrick Wagenaar told the Saskatoon Star Phoenix, and Sandie Janvier added her cousin was the "sweetest caring person."
Ashton Lemaigre, a friend of Marie's, said she loved her new job. He says Janvier was kind and patient with children and talked about getting her teaching degree someday.
"The kids loved having her around,'' Lemaigre said. "When we were out and about kids would say 'Hi.' They would just come running to her. And she was just a friend to everybody.''
Her boyfriend, Deegan Park, said he would have given up the rest of his life just to spend another year with her.
"I grew up not a good guy, but she turned me right," Park said. "I loved her."
Adam Wood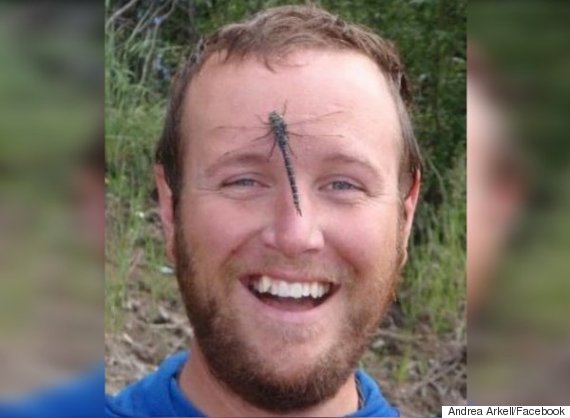 Wood, 35, had moved to the town in September from Uxbridge, Ont., to teach at the school.
His family in Ontario said in a statement that Wood was an adventurer with a passion for life who made people laugh until their stomachs hurt.
"Adam had just begun his teaching career in La Loche last September and was enjoying his time,'' the statement reads. "He was always up for a good challenge and lived each day joyously.''
"The tragedy at the school in [Saskatchewan] was hard to hear, but it has just been made more difficult to hear knowing a wonderful person I have known since I was young was one of the teachers killed," wrote one of his childhood friends on Facebook.
RCMP said he died of his wounds shortly after arriving at the La Loche hospital.
Dayne and Drayden Fontaine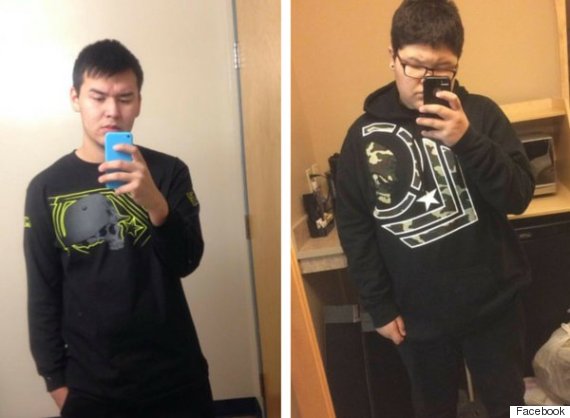 Don Herman, Dayne and Drayden's uncle, confirmed to CBC News that his two nephews were killed in the shooting.
"They were quiet kids, loving kids," Herman said, adding that it was hard to talk about.
Their mother wrote on Facebook that she was devastated.
"My heart shattered into a million pieces," said Alicia Fontaine. "So sad I don't have no more babies."
Brittney Lemaigre described her friend Dayne as a funny and caring guy with "a heart of gold."
RCMP say a 17-year-old male has been charged with four counts of first degree murder, seven counts of attempted murder and one count of unauthorized possession of a firearm. Police say the teen can't be named under the Youth Criminal Justice Act. The investigation is ongoing.
Saskatchewan Premier Brad Wall promised that necessary crisis support and counselling services would be provided to the community of 3,000.
With files from The Canadian Press
Like Us On Facebook

Follow Us On Twitter

Also on HuffPost