Getty Images
He hasn't officially declared his candidacy for Conservative Party leader, but Kevin O'Leary's admission he's considering a bid is enough political ammo for the federal NDP to build a pitch asking party supporters for money.
"Last week, we learned that wealthy businessman Kevin O'Leary may be considering a run to lead the Conservative Party … that's the LAST things our country needs right now," reads an email to prospective donors on Sunday.
"Donald Trump of the North. Yikes!"
The message, signed by NDP operations director Dave Hare, uses a moniker linking the former "Dragon's Den" star to a certain orotund American real estate mogul vying to be the Republican Party's 2016 presidential candidate.
"Not sure what the big deal is about this Kevin O'Leary guy? He's become known as the Donald Trump of the North. Yikes!"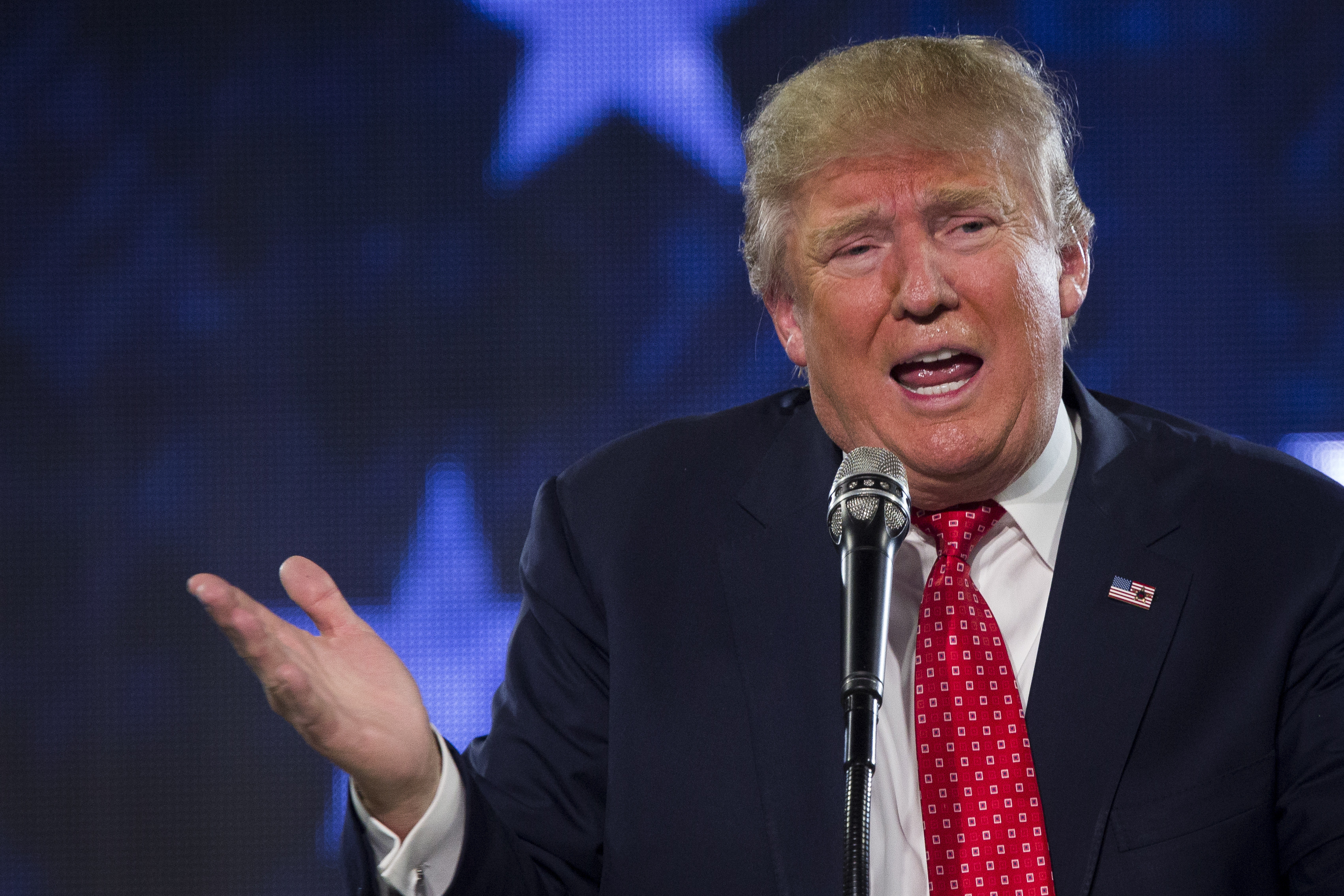 Donald Trump speaks during a Liberty University Convocation in Lynchburg, Virginia on Jan. 18, 2016. (Photo: Drew Angerer/Bloomberg via Getty Images)
It ends with a line referencing the Liberals' majority government win, saying "Canadians voted against that kind of fear and division dominating American politics today." The pitch cites the 3.5 million people who voted NDP in October.
The Huffington Post Canada reached out to O'Leary for comment about the NDP fundraising pitch, but did not hear back before publication.
Ambrose 'in communication' with O'Leary
O'Leary has publicly distanced himself from comparisons to Trump, telling the The Canadian Press he and the increasingly controversial political figure are "different people."
"I am certainly not Donald Trump in policy — foreign policy or domestic or social," he said. The former "Lang & O'Leary Exchange" co-host continued to express his pride in how great the country is.
"I'm a Lebanese-Irish, I don't build walls (and) I am very proud of the society we're building in Canada — I think it is the envy of the planet."
Interim Conservative Leader Rona Ambrose has confirmed she's been "in communication" with O'Leary to "informally" discuss his possible candidacy.
Fair shot for 'unfit' leader
News the Montreal-born O'Leary is considering dipping his toes into a federal leadership race hasn't necessarily spooked some of the party's longest members.
In an earlier interview with HuffPost Canada, longtime Tory MP Deepak Obhrai called the celebrity investor an unfit match for Conservative leader.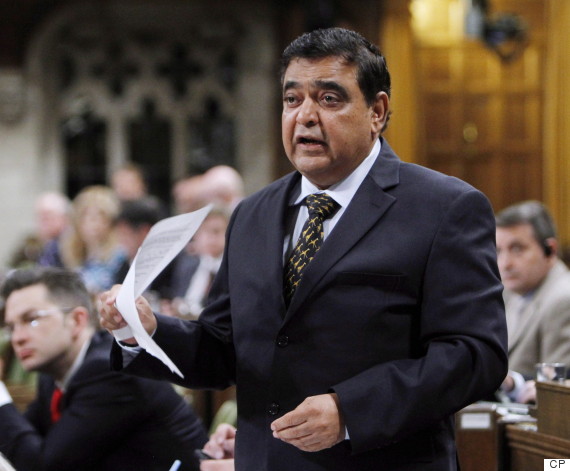 Conservative MP Deepak Obhrai stands in the House of Commons during question period in Ottawa on May 30, 2014. (Photo: Fred Chartrand/The Canadian Press)
"I never saw this guy [O'Leary] anywhere. Anywhere. At any of these functions. As a matter of fact, I haven't heard from him in those 18 years, and now we have a celebrity trying to run," Obhrai said. "Well, he doesn't have the foggiest idea what this party is all about."
He compared O'Leary to Belinda Stronach's high-profile candidacy bid for party leader in 2004. She finished second to former party leader Stephen Harper.
"We do not want another celebrity running around for our party."
Tory MP Michael Chong, who is considering a run of his own, told CBC that O'Leary is spending too much time south of the border.
"Donald Trump may be a political force south of the border, but that kind of politics isn't coming north any time soon," Chong said.
But despite the claims that O'Leary lacks adequate political experience to lead, preliminary polling data suggests the contentious businessman has a fair shot at the top Tory spot.
Last week, Mainstreet released data suggesting if a hypothetical Conservative party leadership race were held today, former cabinet minister Peter MacKay would be the frontrunner with 25 per cent support — followed by O'Leary with 23 per cent.
Other high-profile Tories including Kellie Leitch, Tony Clement, Maxime Bernier, Lisa Riatt and Jason Kenney are also top contenders whose names are being touted as possible candidates.
The poll sampled 4,937 Canadians across the country by landlines and cell phones. The results have a margin of error of 1.39 per cent, 19 times out of 20.
The Conservative Party will elect its new leader on May 27, 2017.
With files from The Canadian Press