On Friday, the Internet was blessed with a new teaser clip from "Zoolander 2." And beauty junkies, meet your new favourite skincare guru, Alexanya Atoz.
In the commercial-like trailer, we're introduced to Atoz (a.k.a. Kristen Wiig, if you can't make her out behind the tanned, tight skin, overly large hot pink lips and terrible accent), the beauty mogul leading the House of Atoz Beauty Laboratory.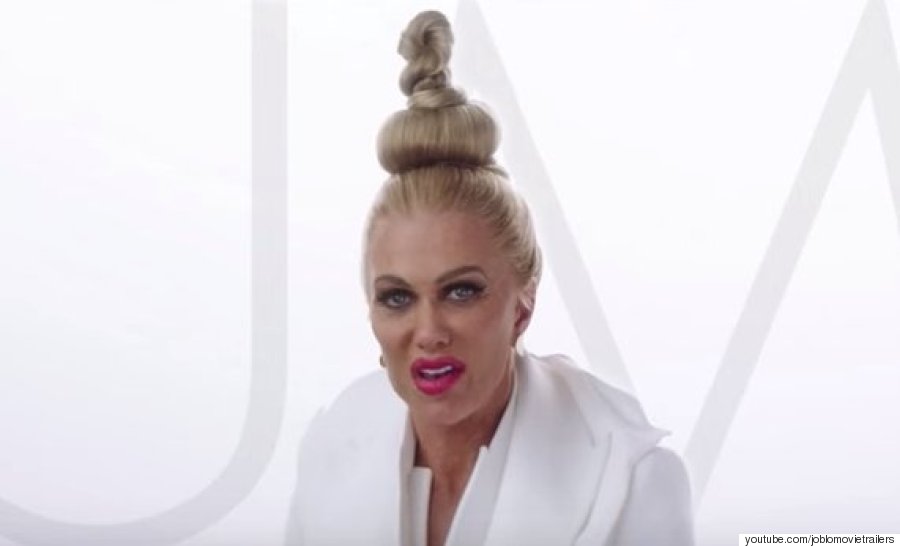 In her "labia-tory" as she pronounces it, Atoz and her team of um, cooks, create a "special lotion you can pump all over your face" called "Youth Milk," which she credits for her fabulous skin (because you know, it's clear she has no fillers, botox or surgeries...). The product, with its hydrating chemicals from desert flowers and water from natural street puddles in Indonesia, will soak into your skin like a spa-ya-wongggee and make you feel like a baby again (so Alexanya says).
"When you look old, you feel sad. When you look young, you feel happy."
Wise words when it comes to skincare, for sure.
So are you ready to "get wet" with Youth Milk? Watch the trailer above.
"Zoolander 2" hits theatres on Feb 12.
Follow Huffington Post Canada Style on Pinterest, Facebook and Twitter!
Also on HuffPost
Ben Stiller and Owen Wilson Announce Zoolander 2