When McMaster University graduate Inemesit Etokudo decided to take part in a 365-day Instagram photo challenge two years ago, she had no idea it would later catapult into the creation of her own fashion blog.
But after posting a few pictures of her trendy outfits on the 'gram, the 23-year-old not only grabbed the attention of fellow fashionistas across the globe, but of a few major retailers as well. And now she's using her platform to make a name for plus-size fashion in Calgary.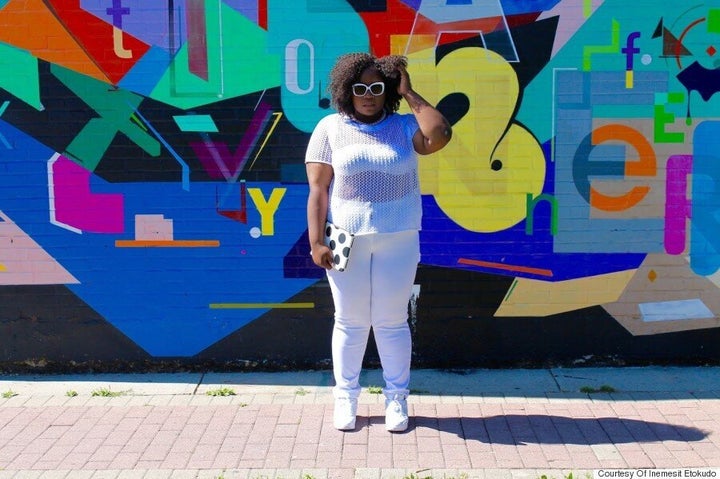 "I've always loved fashion," Etokudo tells HuffPost Canada Style. "I always really loved experimenting with colours and patterns. I remember in my first and second year of university I'd be that weird black kid with long braids, who would always wear those old school Denise Huxtable type sweaters."
And not much has changed since.
From crop tops, faux furs, fringe, mesh, mixing prints and wearing white after Labour Day, the trendsetter has yet to shy away from any look, whether traditional, over-the-top or conservative. She proves that despite traditional fashion industry standards and limitations, curvy women can rock any style they please, even those who live in cities where plus-size fashion hasn't quite made its mark.
"When I checked out the mainstream stores in Calgary, I realized that there was not that much out there for plus-size women," Etokudo explains. "I always found myself looking at Topshop or H&M, stores that sold clothes I really liked, but they never had plus-size options. So, a lot of my clothes are from thrift shops or online."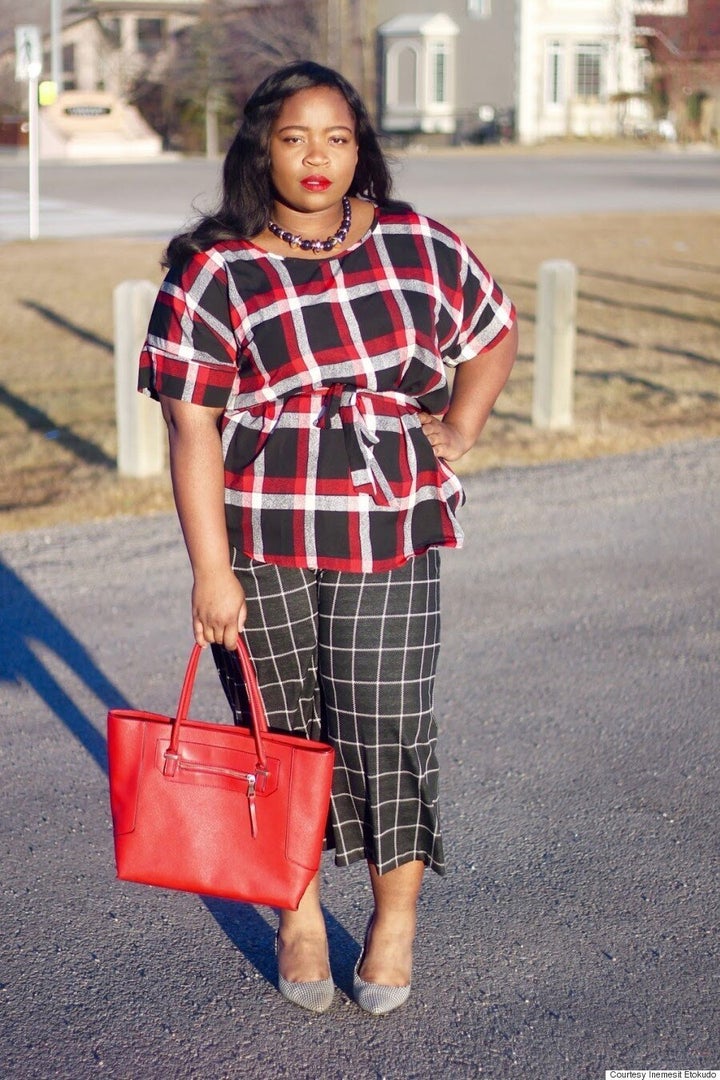 In Canada, this representation, particularly for women of colour, is scarce. While curvy advocates like Assa Cissé have made quite a name for themselves as black women in the plus-size blogging world, outside of Montreal and Toronto, curvy women of colour are not as prominent online.
"I did a little research and realized that plus-size blogging is a pretty big deal in the States, but in Canada, there were only a handful," Etokudo says. "So, being out here in Calgary, plus-size fashion is not even a thing that's really discussed. There are a couple of stores, but that's really it. So I started the blog because I think it's a market in Calgary that's been untouched and I want to bring awareness to the city."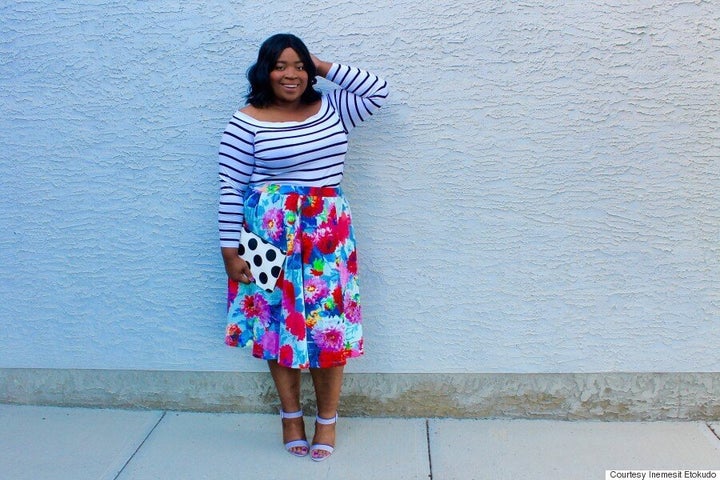 She also adds that while major retailers like Addition Elle, Pennington's and Hudson's Bay carry fashion-forward plus-size looks, it is sometimes difficult to find affordable options, in comparison to cities like Toronto, which have more variety. Nonetheless, Etokudo suggests curvier women should browse online retailers in search of the hottest looks.
"My favourite online retailer is ASOS curve," the blogger shares. "I love ASOS because they produce clothing that is so on-trend. But, there's also Eloquii and Nu Look. Nu Look, I love because they also offer wide foot shoes. I know sometimes for plus-size women they have a hard time finding shoes that fit properly."
With her continuous growth online, the plus-size fashionista has no plans on slowing down anytime soon, all while balancing her demanding nine to five gig in the oil and gas industry — and several major brands, from Addition Elle to Plus Model Magazine, have taken notice.
"I remember my first feature was Addition Elle," she recalls. "I got a skirt from them and I remember they liked the post and messaged me being like, 'Hey, do you mind if we post this on our page?' And I started freaking out, and I ran to my mom like, 'I made it!' I think it's always really exciting when you get recognized by the people who made your clothes."
Most recently, Etokudo had the opportunity to work with New York City-based creative agency SMAKK Studios to develop a new active wear line for plus-size women. But with a devout love for her hometown, the blogger wishes to continue to cater and expand her niche locally, and eventually wishes to pay it forward by creating body love and acceptance workshops for young, Calgary-based women in the future.
Catch up with Etokudo's latest trends on her blog or Instagram page, and see more inspiring women leading the body positivity movement below: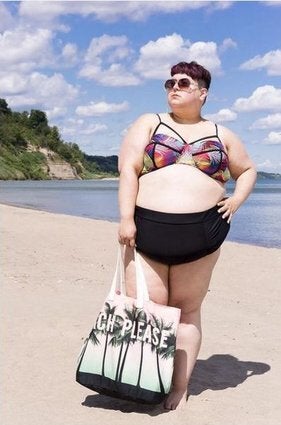 Body Positivity: 16 Inspiring Women Leading The Movement