Customers at select British McDonald's restaurants will soon be able to head straight to their table after placing their order with the launch of a new table service.
Set to roll out next month, about 400 restaurants across the U.K. will make 'McWaiters' out of their staff, sending them to deliver customer meals straight to their tables.
The service will be available for customers who order off automated kiosks.
The fast-food giant also plans to expand their Signature Collection, a trio of burgers developed by a team of chefs whose collective experience includes stints at Michelin-starred restaurants across the UK.
Currently, about 30 restaurants serve the premium menu.
Burgers are made with thick-cut British and Irish beef, served on brioche-style buns and come in three flavours: Classic, BBQ and Spicy.
Table service has also been tested at McDonald's restaurants across France, Germany, Switzerland and Austria.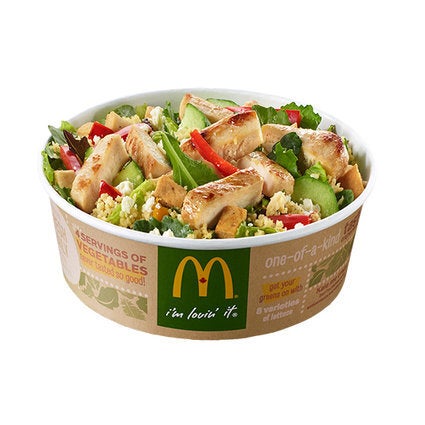 What Dietitians Would Eat At McDonald's