Today, we raise our glasses to Canadian hockey legend Wayne Gretzky, who turns 55 on Jan. 26, 2015. Here are five things everyone should know about Canada's hockey hero.
1. Gretzky retired from the NHL in 1999 holding 61 NHL records — 60 of which he still holds to this day — that earned him the nickname, "The Great One."
2. One of his most memorable plays was against Russia during the Canada Cup in 1987, when Gretzky passed the puck to Mario Lemieux for the tie-breaking goal that won the game.
3. Wayne Gretzky was born in Brantford, Ont., but holds dual citizenship which he obtained through naturalization after marrying his American wife, Janet Jones.
4. Gretzky's number 99 is the only jersey number to have been retired league-wide.
5. Wayne Gretzky learned to skate at the age of two, and his grandson seems to be following in his footsteps.
Watch the video above to find out more.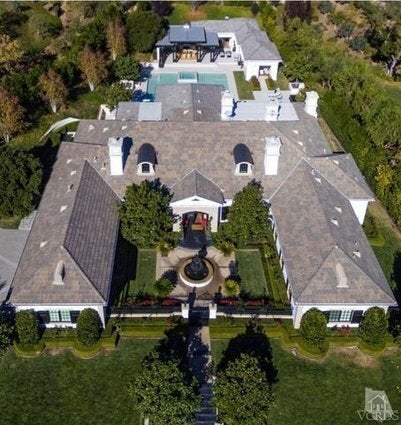 Wayne Gretzky's Home Selling For $8.2 Million (December 2015)