Norwood Thomas never thought this day would happen.
The 93-year-old World War II veteran is set to spend Valentine's with his one-time girlfriend, a woman he hasn't seen in over 70 years.
"I'm numb," he told The Virginian-Pilot.
"I have no idea what my emotions are going to be once we meet face to face."
Thomas, who lives in Virginia Beach, Va., told WTKR he met Joyce Durrant (now Morris) during the war while he was stationed near London with the 101st Airborne Division.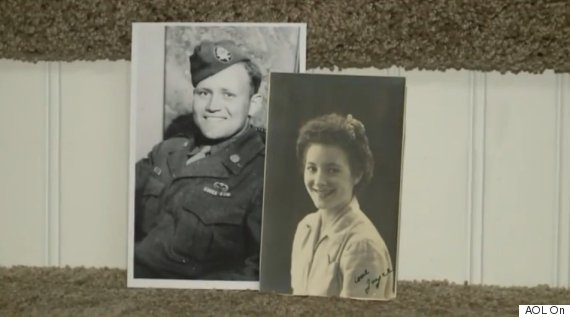 He was completely smitten with her, but their relationship wasn't meant to be.
He returned to the U.S. after the war and married someone else, but after his wife died, he began to think of Morris again.
The two got back in touch late last year after a simple online search, and during a Skype call, the now-88-year-old Morris explained why she had refused to join him in America.
One of his letters left her with the perception he was already married and would leave his wife for her, something she opposed.
She told him she had looked at a photo of him every morning for the previous few weeks.
"I say good morning to you every morning. And then I say, 'What mischief have you been up to?'" she teased during their conversation.
After their online date, a woman who had read the Virginian-Pilot story started a GoFundMe campaign to fly Thomas to Australia, where Morris now lives.
The fund raised more than C$10,000, and Air New Zealand recently confirmed it will cover first-class tickets for Thomas and his son.
"All through my life, I had this little thought of what if?" Thomas told WTKR.
You can watch the video above to learn more about the two lovebirds.
Also on HuffPost
Veterans Ride Across Canada