RCMP in B.C. are looking for more potential victims after two men in their 20s allegedly preyed on a pair of underage girls.
Shahin Bouziane, 20, and Brodie Clements, 23, were charged with sexual interference after they were accused of having sex with the teens in August 2015.
Both men, who are from Surrey, have since been released under strict conditions, RCMP said in a media release Wednesday.
Bouziane isn't allowed to contact anyone under the age of 16 unless the child's parent or guardian is present. He's also obliged to follow a curfew and a ban on consuming alcohol.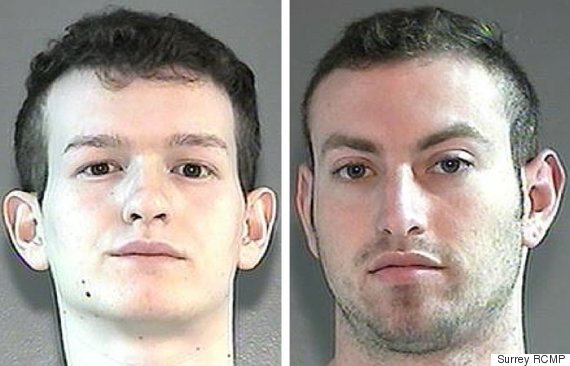 Shahin Bouziane, 20, and Brodie Clements, 23. (Photos: Surrey RCMP)
Clements' release conditions include:
Staying away from places where children may be present.
Not communicating with minors using a computer system.
Not being "in a position of trust or authority" towards people under the age of 16.
A curfew.
Police believe there are more witnesses or victims who haven't come forward. Anyone with more information is asked to call Surrey RCMP at (604) 599-0502 and quote file number 2015-116304.
Those who wish to remain anonymous can call Crime Stoppers at 1-800-222-8477.
Also On HuffPost:
Photo gallery

Vancouver's Most Wanted, April 2015

See Gallery