TORONTO — DeMar DeRozan is joining Toronto Raptors teammate Kyle Lowry in the NBA all-star game. DeRozan was named an Eastern Conference reserve on Thursday, as voted by NBA coaches.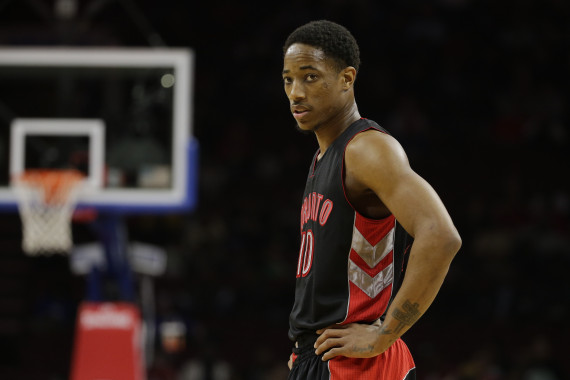 Toronto Raptors' DeMar DeRozan in action during a game against the Philadelphia 76ers (AP Photo/Matt Slocum)
It marks the first time the Raptors have had two players voted onto the squad. Lowry was named an all-star starter last week, as voted by fans. Together DeRozan and Lowry form the highest-scoring back court in the Eastern Conference. Raptors' Vince Carter and Antonio Davis both played in the 2001 all-star game, but Davis was selected as a replacement for an injured Theo Ratliff.  The announcement was made before the Raptors tipped off against the visiting New York Knicks.
Also on HuffPost