A veteran MP losing his voice to the ravages of Lou Gehrig's disease found an innovative way to make himself heard in the House of Commons Wednesday.
And Mauril Belanger made history in the process.
Though he was diagnosed with amyotrophic lateral sclerosis (ALS) last fall, Belanger has stayed on as an MP for Ottawa-Vanier and is now pushing a private member's bill to make "O Canada" gender neutral. He's proposing that the English lyric "in all thy sons command" be changed to "in all of us command."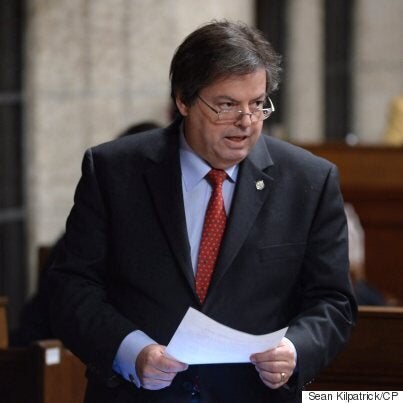 Liberal MP Mauril Belanger speaks in the House of Commons in December 2015. (Photo: Sean Kilpatrick/CP)
Belanger used a program on his iPad that read his remarks for him through the microphone on his desk. It marked the first time a speech has been delivered electronically in the House.
Changing just two words, he argued, would render Canada's national anthem more inclusive. He noted that different members from all parties voted for the bill in the last Parliament.
"I commissioned an opinion poll on this issue which showed solid support for this initiative," he noted. "A total of 58 per cent supported this measure and only 19 per cent disagreed."
"By the way, Mr. Speaker, it is 2016."
Belanger said he looked forward to working with colleagues to address the matter once again.
Belanger's speech sparked a standing ovation. NDP MPs Peter Julian and Romeo Saganash came across the aisle to shake his hand, as did the prime minister.
With a file from The Canadian Press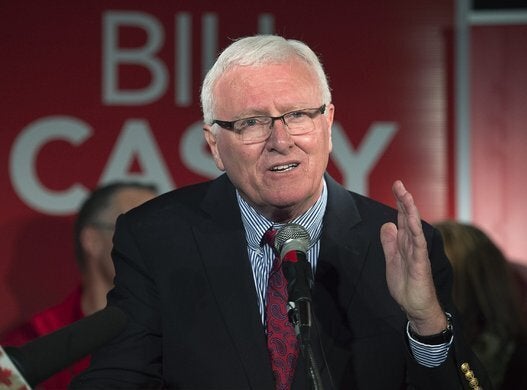 Longest-Serving Current MPs